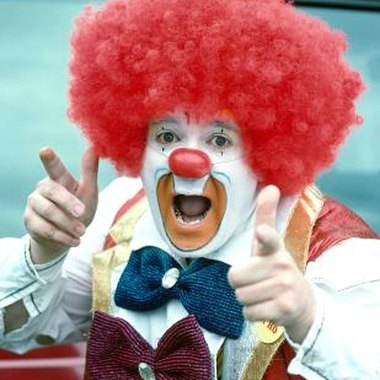 On the last day of the popular four-day SeptemberFest that takes place every September in Omaha, Nebraska, the Labor Day parade is a fun event for locals and tourists alike. Fantastic floats, giant balloons, various animals and marching bands make this parade an event you won't want to miss.
Route and Time
Following the same route it has taken since the parade first took place in 1985, the Labor Day parade begins at the corner of Cass Street and 16th Street and travels south for about three and a half blocks. The parade turns left on Capitol Avenue and continues east for 10 blocks. Finally, the parade takes a left onto 10th Street, continuing north for five blocks until concluding at Webster Street. The parade begins at 10 a.m. on Labor Day. It generally lasts about two hours.
Participants
Omaha's SeptemberFest parade is no small event. More than 3,000 people -- a total of about 100 groups -- generally participate in the parade. There are honor guards bearing flags, floats hosted by different businesses and organizations, clowns and even a gigantic Tree Goblin. Volunteers help to fill six enormous balloons that will be filled with around 38,000 cubic feet of helium; more volunteers help carry these giant balloons in the parade.
Pre-Parade Music
If you show up around 9 a.m., an hour before the parade on Labor Day, you will get treated to a beautiful concert of patriotic and popular selections. Since 2001, the Omaha Musicians' Association has put together an eclectic band of players ranging from symphony players to freelancers. This volunteer band, led by "Dik" Weiner and Steve Dygert, plays along the parade route near Capitol Avenue and 13th Street.
Other Attractions
Though the parade is a highlight of Omaha's SeptemberFest, the festival has many other attractions for you and your family to enjoy. There is Kiddie Land, full of rides like the carousel and the circus train. For the older or more adventurous, there are carnival rides such as the Giant Wheel and Tilt-a-Whir, as well as the more thrilling SuperShot and Himalay. Festivities children and adults can both enjoy include stilt-walkers, juggling acts, face painting and balloon animals. There are also free buggy rides available. On the food front, there is no shortage of options. You can buy pizza, lemonade, frozen hot chocolate, rib-eye or pork loin sandwiches, hamburgers, popcorn, Italian ice, fruit smoothies, popcorn, ribs and chicken. You can even participate in the Barbecue and Steak Rib-eye Cookoff challenge. If you have trouble finding street parking, try the Qwest Center Omaha (Parking Lot D, 455 North 10th St.), which is near the main festival grounds (10th Street and Webster).
References
Photo Credits
Jupiterimages/Photos.com/Getty Images