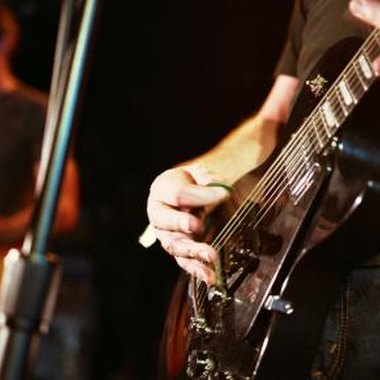 The American South is the birthplace of the blues, and Helena, Arkansas, is the heart of Delta blues. Set alongside the Mississippi River, the King Biscuit Blues Festival is Helena's premier music festival. It is considered one of the most important music festivals in the United States. Held every year on Columbus Day weekend, the event draws over 100,000 people, and everybody who's anybody in the blues world has performed on its stages.
History
The festival takes its name from the "King Biscuit Time" radio show, which began in 1941 and still airs every Sunday. The show was home to many of the blues most notable musicians, including B.B. King, Muddy Waters, Sonny Boy Williamson, Robert Jr. Lockwood and Pinetop Perkins. The first festival was held in 1986 on the back of a flatbed truck in front of an old train depot, with 500 people in attendance. In 1995, it was named the "Arkansas Blues and Heritage Festival," but the name has been changed back to the original "King Biscuit."
Features
What began on the back of a truck has turned into three days of music filling five stages with competitions for the best emerging artist and the Sonny Boy Blues Society battle of the bands. The festival kicks off on Thursday with the announcement of the winners, who are featured performers on the main stage. One stage is dedicated to gospel music. Cherry Street, in the historic downtown district, comes alive with street musicians and performers of all kinds.
Peripherals
Everybody who attends the event will find something fun to do, even children. The "Bit-o-Blues" area features face painting, finger painting and other activities for kids. Several events take place on Saturday, including a barbecue cook-off with awards for several categories, including Bloody Marys. The Kenneth Freemyer Memorial 5K and 10K Run honors the local hero and former Boston Marathon qualifier, and a blues symposium features speakers from all over who come together to talk about the culture, heritage and origin of the blues.
Particulars
The 2011 festival features Buddy Guy, Keb Mo and Delbert McClinton, in addition to dozens of other artists. Tickets can be purchased from the King Biscuit Blues Festival website; children under 2 are admitted free. The area offers many places to stay and camping is available through the Helena Fire Department. Attendees have free parking, and a free shuttle at the Isle of Capri in Lula, Mississippi, is five minutes from the main stage.
Photo Credits
Creatas Images/Creatas/Getty Images