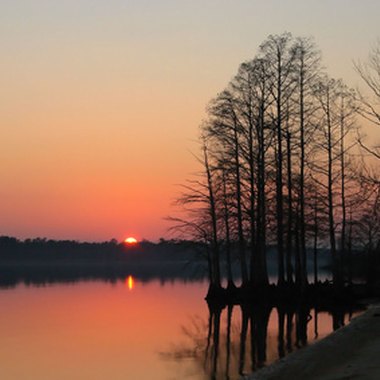 Neither the recreated Jamestown at Jamestown Settlement or Colonial National Historical Park, which preserves the real site of the Jamestown Colony, has its own hotel or motel. However, both those attractions are part of a regional complex of colonial-era attractions, such as Colonial Williamsburg. The town of Williamsburg, less than 10 miles from Jamestown, is where most of the hotels are found, with others dotting the Virginia countryside.
Transportation
Jamestown, the Revolutionary War battlefield of Jamestown, and the historic center of Williamsburg are all connected by the Historic Triangle Shuttle, a free bus service departing from each point on the triangle every 30 minutes. The Jamestown part of the service includes stopping at both the national park and Jamestown Settlement. Visitors who stay at a hotel within walking distance of the Colonial Williamsburg Visitor Center have hassle-free transportation to all of the area's historic sights.
Best Western Historic Area
Situated on the west end of Williamsburg about one mile from that town's colonial core, this Best Western outpost in Williamburg received a three-diamond rating from AAA. To reach Jamestown, guests drive through Colonial Williamsburg to the south side of town and onto Jamestown Road. The location is right next to a Uno Chicago Grill and across the street from a Cracker Barrel, providing two casual dining options within a two-minute walk.
Wedmore Place
Wedmore Place is situated in the Virginia countryside, less than three miles from Jamestown. The hotel's 28 rooms are appointed in the style of a particular European province and typically decorated with period reproduction furniture. Wedmore Place also serves as something of a country retreat, as it is located on the property of the Williamsburg Winery, one of the largest wineries in the state and accounting for roughly a fifth of the state's wine production.
Williamsburg Inn
The Williamsburg Inn was ranked highly by Frommer's, which described it as "one of the nation's most distinguished hotels." The inn is not a historic building, at least compared to the surroundings, as it dates to 1937. However, it does provide its guests with period accommodations appointed in a Regency-style fashion, and the inn has met the expectations for several American presidents and the heads of state from 17 different countries.
Photo Credits
jamestown sunset image by David Dorner from Fotolia.com