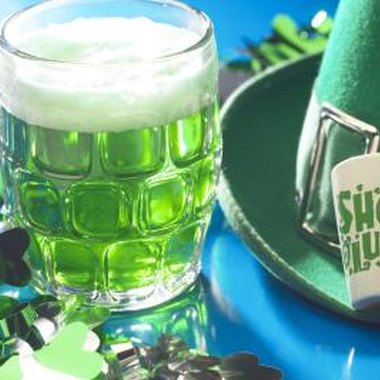 The St. Patrick's Day Parade in Philadelphia, Pennsylvania, is the second oldest parade in the country. The tradition began in 1771, five years before the signing of the Declaration of Independence. Although it has evolved since its beginnings, the St. Patrick's Day parade has been going strong for over 200 years, celebrating the city's Irish heritage and history.
History
The St. Patrick's Day Parade in Philadelphia is hosted by the St. Patrick's Day Observance Association, a non-profit group incorporated in 1952. The parade is held on the Sunday before St. Patrick's Day, unless March 17th falls on a Sunday. Each year, the parade features thousands of marchers and spectators dressed in green, along with floats, flag bearers and marching bands playing traditional Irish songs.
Route
The parade begins at 11 a.m. at the intersection of JFK Boulevard and 16th Street near City Hall. It heads northwest, across Logan Square on the Ben Franklin Parkway. Bands and dancers in the parade pause on the green near the Philadelphia Museum of Art to perform in the performance area. The parade then follows Kelly Drive along the Schuykill River before ending up on Lemon Hill, where buses pick up the participants. Traffic is blocked off during the procession.
Themes
Each year, the parade hosts a different theme. For example, in 2011, the theme was "St. Patrick, Bless Our Religious Sisters Who Serve, Inspire and Educate," a dedication to the city's nuns. Past themes have included peace and prosperity; the Irish and their descendants and what they have contributed to America; the fallen heroes of 9/11; and a commemoration of the potato famine.
Awards
Each year numerous awards are bestowed upon the marchers, including the Hon. James H. J. Tate Award, which goes to the group that best exemplifies the Spirit of the Parade, and the George Costello Award that goes to the best float. Participants are judged on their orderly marching ability, costumes, and music, which must be Irish-related. Contestants must incorporate the theme of the parade. A panel of judges awards points in a variety of categories and the participant with the highest points wins.
Photo Credits
Photos.com/AbleStock.com/Getty Images