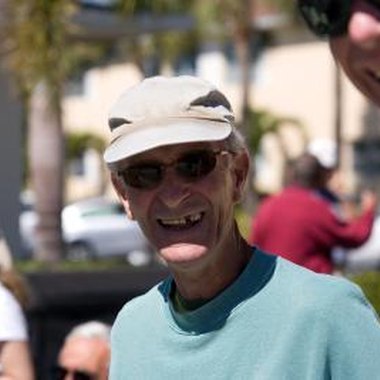 Invite guests to a golf retirement party with customized, themed invitations. Choose from a more traditional invitation style, to something that's a little more personalized to the game. As the host, you get to determine how simple and affordable or elaborate and expensive you want the invitations to be. Traditional, electronic, three-dimensional -- consider all your options before choosing your party's "calling card."
Traditional
Go the traditional route with paper invitations that feature a golf theme. Various online companies sell traditional paper invitations that you can customize in several ways. While the golf-themed invites vary in size, color and style, all feature something golf related, such as golf balls, tees or clubs.
Electronic
Send electronic invitations for free via your choice of several websites that provide this service, ranging from elaborate, elegant presentations to playful postcard-style creations. An e-invite is an invitation that you deliver through email instead of through the post office. You can customize electronic invitations just like traditional invitations, but you'll save money on both the paper product and postage, since neither is required with this option. Some e-invite websites even send reminders to your guests as the party approaches. Not all electronic invitation services provide golf designs, but you can always customize the wording to reflect the party's golf theme.
Golf Balls
In lieu of a typical invitation, send each guest a personalized golf ball with information about the upcoming retirement party. Several online companies specialize in this service, but keep in mind that the small size of a golf ball inevitably limits how much information you can include on this creative announcement. One way to deal with the space limitation is to print just the party date or the name of the retiree on the ball, and include a slip of paper with complete details when you deliver the customized golf balls to your guests.
Golf Towels
Send each guest a golf towel embroidered with the specifics of the party. A golf towel is a little bigger than a standard wash cloth and has enough space to include a good deal of information about the event. You don't have to provide all the information about the party on the towel, but you should at least embroider the guest of honor's name, along with his retirement year. The less information you include, the less you will have to pay for the service, provided by various online companies. As with the golf ball invitations, you can include complete party details on a slip of paper attached to each towel.
Photo Credits
Jupiterimages/Photos.com/Getty Images