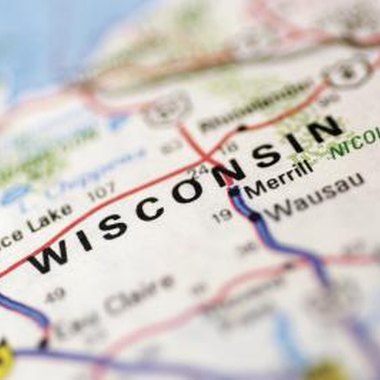 Taking place each September in downtown Eau Claire, Wisconsin, the International Fall Festival is a full day of music, food and fun with an international flair. With many nations represented, this multicultural festival draws visitors from near and far to enjoy offerings from more than 100 vendors in the streets of Eau Claire's downtown district.
Festival Venue
Eau Claire is in west-central Wisconsin, directly east of Minneapolis/St. Paul along Interstate 94. South Barstow Street in downtown Eau Claire provides the venue for the International Fall Festival; the street is closed to regular traffic for the day to allow visitors to roam free among the vendors and entertainment.
Food and Vendors
Representing many different cultures, the vendors at the festival offer food, art, crafts, clothing and traditional decor from their native lands for purchase at booths located along South Barstow Street. Many local restaurants from the city's diverse cultural mix serve up ethnic fare, including food from India, China, and Norway, for a truly international experience. Other vendors will offer classic festival snacks, including sodas, cotton candy, popcorn and more.
Entertainment
The Xcel Energy World Stage offers live entertainment throughout the day, including musical offerings from around the world. There is also a parade in the afternoon, featuring representatives from all of the nationalities involved in the festival. Kids will be entertained with balloons, inflatable bounce houses, a petting zoo and more. The local chapter of the SCA (Society for Creative Anachronism) provides more entertainment in the form of sword-fight demonstrations and belly dancing.
Festival Entrance Details
There is no fee to enter the festival. Fees for food and certain parts of the entertainment vary and will change from year to year. The International Fall Festival is a family-friendly event that welcomes everyone to enjoy the tastes, sights and sounds of the area's rich multicultural blend.
Photo Credits
Medioimages/Photodisc/Photodisc/Getty Images