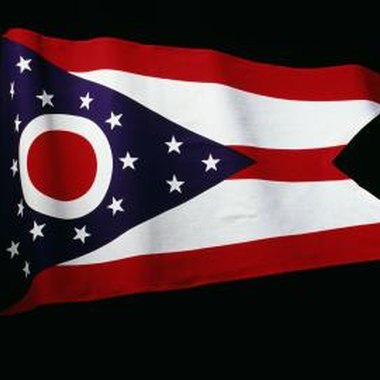 Visitors to Western Ohio may consider skipping over the quiet rural Monroe Township area, but this part of Clermont County offers a variety of interesting and educational sites. Clermont County's history as an incorporated county dates back to the early 19th century, and the county has a rich past for visitors to explore. The Monroe Township area also features unusual and interesting venues, as well as a beautiful surrounding region for tours and discovery.
Nature Sites
Enjoy a day at a nature site in the Clermont County region. The William H. Harsha Lake in Batavia, 15 minutes northeast of Monroe Township is situated in the East Fork State Park. The Army Corps of Engineers and the Ohio Department of Natural Resources co-manage the lake, which serves to reduce flooding problems in the area. You can boat, fish, swim and jet-ski at the lake. The nearby East Fork Tailwater State Wildlife Area provides visitors with opportunities to further explore the region on the park's hiking, backpacking, horse riding and mountain bike trails.
Haunted Sites
Investigate Clermont County's stories of hauntings by visiting area sites where people have reported seeing ghosts. Local sites that have reported histories of ghost-sightings include the The Dunham Road House in Amelia, 16 minutes from Monroe Township, Lucy Run Road and the Batavia Cemetery in Batavia, 15 minutes from Monroe Township and Spate House in Moscow, 15 minutes from Monroe Township.
Historical Sites
Learn about local history at area historical sites and museums. In Point Pleasant, 12 minutes from Monroe Township in Clermont County, visitors can see the birthplace of President Ulysses S. Grant. In Williamsburg, 26 minutes outside of Monroe Township, the Clermont County Museum displays historical artifacts, document archives, books and other exhibits pertaining to Clermont County history. You can see the Harmony Hill Association's collection of items relating to the history of Williamsburg, as well as the Lytle Dairy House, the oldest standing structure in Clermont County.
Museums
Visit some of the area's "alternative" exhibits. The Tri-State Warbird Museum on Borman Drive in Batavia is a historic aviation museum dedicated to memorializing service people who gave their lives for their country while serving in aircraft. The museum has a collection of historic artifacts, which relate to the museum's aircraft, educational materials, including books, videos and films relating to the exhibits, and an aircraft display area that educates visitors about the role of aircraft in America's defense. The Cardboard Boat Museum on Front Street in New Richmond promotes the construction and exhibition of cardboard boats. The museum offers classes in cardboard construction and displays cardboard boats and other cardboard constructions, including a replica of the Delta Queen, canoe-style boats, a steam engine, a guitar and a school bus.
Photo Credits
Jupiterimages/Photos.com/Getty Images