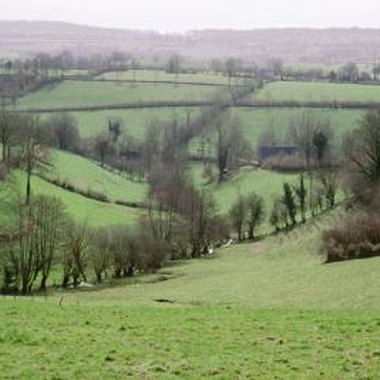 Impressionist painter Henri Matisse made a cultural impact with his dramatic use of color and disregard for the distinction of line and color in his paintings. His rural upbringing no doubt influenced and inspired his preference for painting that reflected balance, purity and serenity and which captured the essence of things. Matisse was also inspired by early 20th century post-Impressionist artists including Gauguin, Cezanne and Van Gogh, as well as by reading poetry and producing sculpture.
Early Influences
Henri Matisse was born in Le Cateau-Cabresis, a rural town on the northern French border, and lived in humble circumstances. His father was a grain merchant while his mother came from a family of prosperous tanners. Matisse's mother ran the family shop, selling house paints and advising on color. His mother was also a successful painter on porcelain. The young Henri believed he received his sense of color from his mother.
Turning Point
Matisse was a thoughtful, sensitive child who was dreamy and lacking in academic success. He did however manage to pass the bar exam with distinction and worked briefly as a lawyer until he suffered from appendicitis. While recuperating, he received art supplies from his mother, at which time he discovered his passion for painting. Matisse's mother encouraged the budding artist to paint from his emotions, not according to established rules, which set the stage for his future non-conformist artistic style.
Inspirations from Fellow Artists
Matisse was introduced to the works of avant-garde painters such as Gauguin, Cezanne and Van Gogh. From 1906 to 1917, he lived in Montparnasse among artists such as Auguste Rodin, Jean Cocteau and Isadora Duncan and produced many great pieces during this time. Matisse's time in the Cote d'Azur in 1917 is reflected in a series of paintings of the Mediterranean sky and palms. Matisse also found that reading the French Medieval poets such as Charles d'Orleans, Stephane Mallarme and Louis Aragon helped inspire him to paint, as did sculpting, which helped him solve problems with his painting.
Second Life
In his later years, after a life-threatening bout with cancer, Matisse became newly inspired and referred to his last 14 years as his "second life." He believed that the work he created after surviving cancer reflected his real work. Due to his limited mobility, Matisse focused on producing cut paper collages, some of which were based on his travels to Tahiti in the 1930s. Matisse decorated his room with the collages, which he called "painting with scissors," then later published them in the book, "Jazz."
Photo Credits
Photos.com/Photos.com/Getty Images