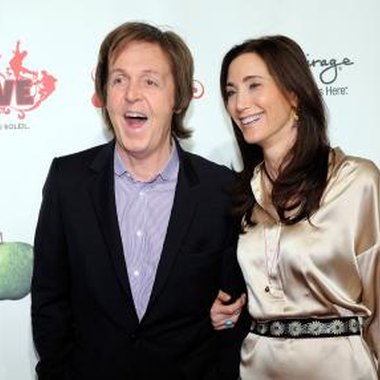 The Beatles have been an influence on countless musicians since they rose to fame in the early 1960s, including talents as diverse as Jimi Hendrix, David Bowie and Oasis. The scope of their influence gives rise to the question of who were the Beatles influenced by themselves. The Beatles' influences crossed racial and geographical boundaries and spanned different genres of music, including even the Indian sitarist Ravi Shankar and the German avant-garde composer Karlheinz Stockhausen. Among the principal direct influences in their early days were such American popular musicians as Elvis Presley, the country singer Carl Perkins, the "father of rock and roll" Chuck Berry and the eccentric Little Richard.
Elvis Presley
Arguably the largest influence on the Beatles was Elvis Presley. John Lennon himself stated that "before Elvis, there was nothing," seemingly citing Elvis's music as a sort of awakening for him. Elvis Presley combined elements of both white and black American popular music, such as rhythm and blues, gospel and country and western to form rock and roll music. Elvis's influence still survives today, and famous songs such as "Love Me Tender," "Suspicious Minds" and "Hound Dog" still pervade popular consciousness. Elvis was one of the first famous artists to combine diverse musical influences with a rebellious streak and sex appeal.
Carl Perkins
Carl Perkins was a particular influence on George Harrison, and his music was also an influence on Elvis Presley himself. Perkins was a country and western singer who rose to fame in the mid 1950s, with songs such as "Movie Magg," "Let the Juke Box Keep on Playing" and "Blue Suede Shoes." At 23, Carl Perkins was set to appear on the Ed Sullivan Show, which was the Beatles' own platform to success in America, but was involved in a road accident on the way, which derailed his path to superstardom. Despite these setbacks and having his "Blue Suede Shoes" so famously usurped by Elvis, he remains a clear influence on the Beatles. Paul McCartney stated: "If there were no Carl Perkins, there would be no Beatles."
Chuck Berry
Chuck Berry is arguably an influence on all rock and roll music, if you go back far enough, and he was a particular idol of John Lennon. Chuck Berry can be classified as a rhythm and blues artist, but when you listen to his music, the influence on rock and roll is evident. His most famous songs include "Memphis," "Roll Over, Beethoven!" and "Johnny B. Goode," which was covered by many artists, such as Jimi Hendrix. Chuck Berry also performed "Johnny B. Goode" with John Lennon on the Mike Douglas Show in 1971. Berry rose to fame in the mid-1950s, and he was made the first ever person to be inducted into the Rock and Roll Hall of Fame in 1986.
Little Richard
The eccentric and flamboyant Little Richard was a big vocal influence on Paul McCartney. He rose to fame in the mid-1950s, with songs such as "Long Tall Sally" and "Tutti Frutti" being his hits. Little Richard had an eccentric personality, and capturing his madness in musical form was the task of the record labels he recorded with. The Beatles recorded a cover of his "Long Tall Sally."
Photo Credits
Ethan Miller/Getty Images Entertainment/Getty Images