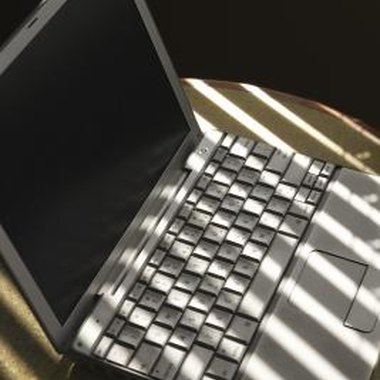 High-speed Internet service is provided in Portland, Oregon primarily through five DSL and cable providers. While cable has more potential bandwidth, in real-world terms there is very little difference in the speed when it reaches your connection. A good analogy is water pipes: if you have 2-inch pipe leading into your home, it makes little difference whether the public pipe that connects to your home pipe is 6 or 8 inches. Satellite providers also offer high-speed Internet on a national basis, usually in a package with other services.
Comcast
Comcast offers cable service in Portland. It often offers low introductory monthly rates that are good for six to 12 months. It is primarily a provider of cable television and offers home telephone service. If these are services you will use, consider the discounts involved in bundling them into one package versus the individual lowest prices of the services when provided by multiple providers. Consider also some of the perks involved. Comcast, as of May, 2011, offers free Norton Security packages to its subscribers, a service that must otherwise be annually licensed. Be sure to check how a package's introductory rate compares with the rate you will be charged after the introductory period is finished.
Qwest
Qwest is a DSL provider in Portland that also offers DIRECTV and home phone service. For stand-alone high-speed internet, Qwest rarely offers the lowest introductory prices, but often offers long-term deals that lock in the monthly fee for five or more years. Most providers reserve the right to increase fees at least annually, so Qwest is worth considering if you know you will stay in the same residence for five years or more, despite the lack of low introductory rates. If you use multiple services, consider the rates available for bundling. Qwest also offers complimentary Norton Security and online file backup with its Internet packages.
RoadRunner
RoadRunner, a branch of Time Warner Cable, offers a cable package in Portland. RoadRunner is primarily a provider of digital cable television and home telephone service. As a stand-alone service, RoadRunner offers few discounts, though it does run a small rebate on some introductory offers. The deepest discounts in RoadRunner service come in bundled packages with television and home phone service.
Verizon
The cellular wireless giant, Verizon, offers heavily discounted rates on stand-alone high-speed Internet DSL service in Portland. The discounted rate can last for a full year. Even when it goes to a regular rate, Verizon remains among the lowest-priced providers of broadband service. Check the packages offered, though, as Verizon does market add-ons to its Internet service and a variety of download speeds within its broadband packages. If you like a lot of extra features, the low base price of Verizon could become less attractive.
Resources
Photo Credits
Thinkstock/Comstock/Getty Images