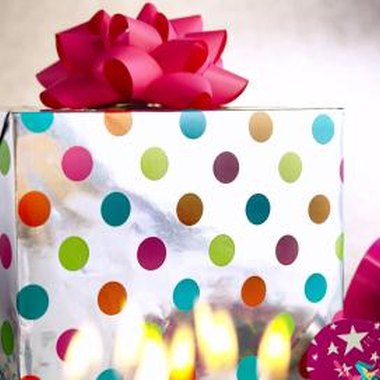 When you think of Washington, D.C., the first things that likely come to mind are politics and American history. But the area is also a bustling metropolis packed with bars, restaurants and other entertainment venues. Such venues can also serve as the location for that special indoor birthday party.
Children's Parties
The Washington, D.C., area has many indoor venues to cater to a child's special day, no matter what the child's interests may be. There's the Croydon Creek Nature Center (rockvillemd.gov), which allows children to explore and learn about animal exhibits. For children interested in martial arts, there's the Black Belt Martial Arts Center (bbmac.com), where Black Belt instructors run games, activities and serve food and drinks to guests. There's also the more conventional indoor party venue, such as Chuck E. Cheese's (chuckecheese.com).
Teen Parties
When you're too old for children's venues like Chuck E. Cheese's, but too young for a more formal, adult affair, finding a suitable venue can be a challenge. One option in the D.C. area for teens is a laser tag party, such as those offered by Shadowland Adventures (shadowlandadventures.com). Parties offered by Shadowland Adventures include a private party room, soft drinks and the choice of either one or two games of laser tag for each party member.
Restaurant Venues
In the mood for a nice dinner and the company of your closest friends to celebrate your special day? The D.C. area features many options. Morton's: The Steakhouse (mortons.com) offers private dining areas for special occasions. Restaurant staff will work with customers to select menu items for large groups and can provide video equipment for slide shows or home movies. For those in the mood for Italian food and wine, there's Urbana (urbanadc.com), which offers 11 private spaces for special events.
Club/Lounge Venues
A popular birthday venue for the young adult crowd might be a club or lounge, a place where the guest of honor can get a drink or two and dance with friends. One such venue is Lounge 201 (lounge201.com), which features private rooms that can accommodate up to 300 guests for food and drinks. There's also the Rock & Roll Hotel (rockandrollhoteldc.com), a two-story venue. The bottom level features a main stage for music, a bar and a DJ booth. The upstairs features private rooms to unwind and relax.
Photo Credits
Photos.com/AbleStock.com/Getty Images