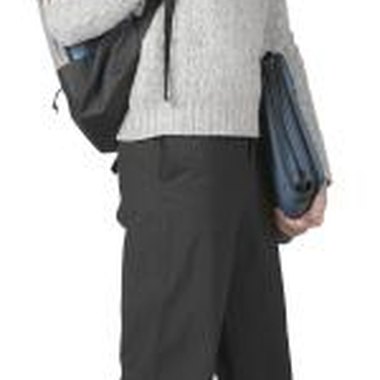 Send your high school graduate off to college with a going away party. The party gives family and friends an opportunity to say "goodbye and good luck" and to help provide some of the things your student may need at college. Encourage your college freshman to enter the college arena with a sense of anticipation and excitement.
College Colors Party
Prepare your college freshman for dorm life with a going away to college party. Include party decorations with the school colors or mascot, college map, major landmark information and college logos. Alternatively, if your college freshman plans to pledge a sorority or fraternity, plan your decorations around the Greek colors and logos. Use felt to make college decorations pennants. Games might include trivia or charades about the new school. Include the college emblem or school mascot on the cake.
Out On Your Own
College can begin your child's path out on her own as an adult. Celebrate by providing your college freshman with some of the items and tools she will need to bridge the gap from high school student to an independent adult. Decorations include a collage of pictures of college life or people working in her chosen profession, notes of support and encouragement and pictures of places she hopes to visit. Suitable gifts include recipes of her favorite meals, a book on troubleshooting car problems, an iron and ironing board and a copy of "The Big Bucks: How to Manage Money Now That You're On Your Own" by Elizabeth Patton.
Remember When
Celebrate the previous milestones of your college student with a trip down memory lane. Create a pictorial or video display of your child for friends and family to share. Items for the display include a few baby pictures, first steps, first day of school, any awards he won and graduation moments. Ask guests to write best wish comments in a special memory book you will send with your student. These wishes include encouraging statements, inspirational quotes and promises of prayers and assistance.
Regional Send-Off Parties
Seaver College and Harvey Mudd College provide regional send-off parties for incoming students. Students and parents join other local students and alumni to help students get off on the right foot. Students meet others they will see on campus. If your school doesn't provide such parties, ask the school to help you plan a similar party in your region. Students make new friends, cooperate for rides to and from college during the holidays and learn more about the school from current students. Your comfort level may rise, knowing that your offspring has a head start on creating college community.
Photo Credits
Hemera Technologies/PhotoObjects.net/Getty Images