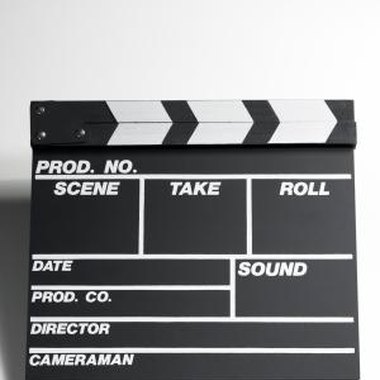 During awards season, there's no better way to celebrate your favorite Hollywood film than to throw your own silver screen or Oscar party with friends and family. Send out creative invitations, get dressed up, play movie-themed activities and watch in anticipation to see who wins the coveted best picture, actress and actor awards.
Theme
Whether you want your friends to dress up in their finest duds or come casual in jeans, mention the appropriate theme for your silver screen extravaganza in the invitation. For Oscar parties, have guests dress up in red carpet-worthy gear. Or for gung-ho movie fans, plan a costume party where guests come dressed as their favorite celebrities or movie characters from past to present. Or prepare movie star props, such as feather boas or sunglasses, at your party for guests to use as they mingle with each other.
Food and Drink
Give your guest the true Hollywood movie experience. Rent an old-fashioned popcorn machine from a party supply store and provide guests with a freshly popped snack. For more elegant parties, fill a punchbowl with a champagne cocktail made of sparkling wine and fruit juice. Also, keep sparkling cider on hand for younger folks and those who don't drink. Prepare simple but impressive appetizers, such as deviled eggs, stuffed mushrooms and mini grilled-cheese sandwiches.
Decorations
Decorations for silver screen parties can vary from a Hollywood premiere to a fun movie theater ambiance. Go glam by making a red carpet for your guests to enter in style. You can also set up a makeshift paparazzi booth using rented spotlights and digital cameras. Print out the photos for guests as a party souvenir. For a more casual vibe, showcase your collection of old and new movie posters and other movie memorabilia. You can also have autograph books for guests to sign as they enter.
Games
If you're throwing an Oscar party or another awards celebration, prepare ballots for each guest, featuring all the nominated films and performers. The guests must fill out their predictions. At the end of the broadcast, tally the results to see who had the most correct guesses. Give the winner his or her own Oscar. For general silver screen parties, play Hollywood charades; have each guest act like a celebrity and the other guests try to guess the person.
Photo Credits
Creatas/Creatas/Getty Images