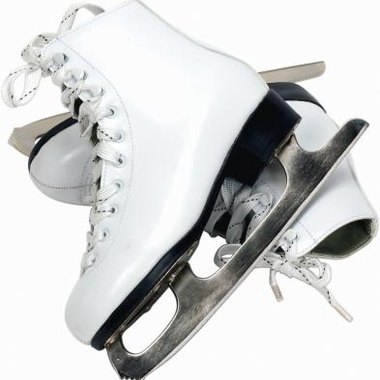 A major tourist attraction in downtown Chicago, the Navy Pier has a history stretching back more than 100 years. Today, the center is a bustling hub of activity, featuring 50 acres of carnival rides, dining, entertainment and shopping. In December, the Pier is transformed into a holiday-themed destination called the Winter WonderFest. Here, guests can skate on an ice rink and enjoy many other holiday-themed attractions.
Rink
Ice skating at the Pier takes place at the Chicago Blackhawks Indoor Ice Skating Rink during the Winter WonderFest. Here, visitors are immersed in the sights and sounds of the seasons, as the festival is decorated by colorful lights, holiday music and Christmas trees.
Admission
Admission to the Winter WonderFest itself is free, and any resident or visitor is welcome to enjoy the holiday spirit surrounding the rink. However, in order to participate in any activity, guests must purchase a wristband. The premium wristband that included ice skating and other activities cost $18 during the 2010-11 holiday season and could be purchased for only $16 online. Skate rental and admission to all other Winter WonderFest activities is included with premium wristband purchase. Guests can also purchase a regular wristband to access Winter WonderFest attractions other than ice skating. Family Four Premium Packs were also available online during the 2010-11 season at $59 each. Admission to the ice skating rink alone was not available during the 2010-11 season.
Dates and Hours
Winter WonderFest normally runs from early December to just after New Year's Day. The festival is open from 10 a.m. until early evening most days, with extended hours surrounding Christmas and the New Year.
Other Attractions
By purchasing a premium wristband to ice skate at the Navy Pier's Winter WonderFest, guests automatically gain admission to the festival's other many attractions. These include carnival rides such as the Ferris Wheel and the Reindeer Express Train, as well as attractions such as the Ice Trail Ropes Course, a video game arcade and a rock climbing wall with a winter theme. A stage features a rotating schedule of performers, from magicians to jugglers to comedians.
Photo Credits
Zedcor Wholly Owned/PhotoObjects.net/Getty Images