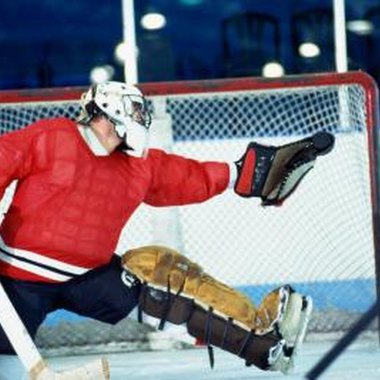 Ice skating in Evansville, Indiana, takes place at the Swonder Ice Arena (swonder.evansville.net), where an indoor rink provides skating opportunities all year. This busy ice rink is open every day and offers a full schedule of varied ice skating activities including public skating hours, lessons for 3-year-olds to adults, hockey leagues for kids and grownups, and even a summer day camp.
Public Skating Sessions and Services
Public skating hours vary by day, but there is at least one open-skating session every day. Two discounted morning sessions each week include skate rental, but there is an additional charge for skates at all other times. Other sessions include two after-school and two evening sessions per week, plus weekend afternoons and evenings. Coupon books and monthly passes are options for frequent skaters. Birthday party packages include rink time and a private party room, or the entire rink is available to rent.
Lessons
The Swonder arena offers the U.S. Figure Skating Basic Skills curriculum for aspiring skaters. This lesson series begins with the absolute basics --- the first level covers how to stand on the ice --- and includes eight levels of increasingly difficult skills. Beyond the basics, there are also advanced curricula for the specialties of free skate, ice dance, synchronized teams and pairs. A special group of classes for ages 3 to 5 introduces young children to skating with Snowplow Sam.
Hockey Leagues
Hockey enthusiasts at the Swonder Ice Arena participate in the Evansville Youth Hockey League (eyha.us) programs appropriate for each skater's age and ability. Children, both boys and girls, can begin as young as age 5 at the Mini-Mite level, and then move up to participate in the Fire on Ice house league or the Evansville Thunder travel league. The rink also offers extra lessons in hockey skating skills and stick handling. Adults who want to get in on the action can join the Tri-State Adult Hockey Association's (tsaha.org) league with teams for both beginners and advanced players.
Summer Day Camp
During the summer, Camp Swonder operates from the end of May until school starts in August. Sessions run for one week, Monday through Friday, and include a full day of activities geared for children from 6 to 12 years old. Kids participate in ice skating, swimming, nature walks, games, crafts, tumbling and martial arts, and with parent permission, campers may also visit SK8 Park, Swonder's adjacent area for inline skates and skateboards.
Photo Credits
Jupiterimages/Photos.com/Getty Images