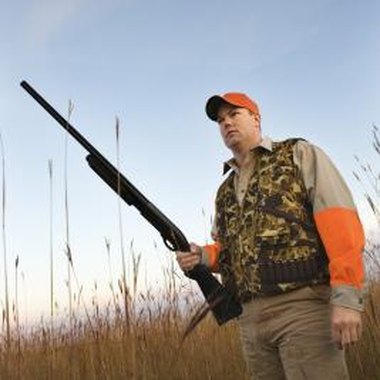 Westchester County, New York, offers hunting seasons for migratory birds, deer, waterfowl and turkey periodically throughout the year. Big game hunting is limited to deer in Westchester. No bear hunting is permitted. Each season has its own licensing requirements and bag limits. Licenses for the specific type of hunting are required, and junior hunters must have a junior hunter license.
Duck Hunting
Ducks may be hunted north of Interstate 95 in Westchester County. The season is open from October 6 to October 16 and from November 5 to December 25. Youth days are open for junior hunters only on September 17 and 18 of the year. A daily bag limit is imposed on hunters depending on the duck type. Hunters should check the season listing for up-to-date limitations.
Turkey Hunting Season
Turkey hunting season is open from October 1 to November 18 and for the whole month of May in Westchester County. Fall hunting hours are limited to sunrise to sunset. May hunting hours are restricted from a half hour before sunrise to noon. Two bearded turkeys may be bagged per day in each season. A youth hunt is open for two days from April 21 to 22. The bag limit is one bearded turkey per day.
Canada Goose Hunting Season
Westchester County is tentatively open for hunting Canada geese periodically throughout the fall and winter of 2011-2012. The season is open from September 1 through 25, October 22 through December 11, December 25 through January 8 and February 25 through March 10. The maximum number of geese you may bag per day is eight in the September period and five in other periods of the year. Shooting hours are restricted to the half hour prior to sunset. All birds must be shot with a nontoxic shot. Goose hunters must register with the federal regulatory Harvest Information Program.
Deer Hunting
Deer hunting in Westchester County is restricted to bow hunting from October 16 through December 31. Deer of either sex may be bagged with a permit. Use of dogs and aircraft is not allowed. The bow must have a draw weight of 35 lbs. or less to qualify for the hunting season. Hunting hours are restricted between sunrise and sunset.
Other Migratory Birds
American woodcock hunting season is open in Westchester County from October 1 through November 14. Crow season is open Friday through Monday from September 1 through November 9. Snipe, rail and gallinule may be hunted September 1 through November 9. Woodcock, snipe, rail and gallinule hunters must register with the federal regulatory Harvest Information Program.
Photo Credits
Jupiterimages/Comstock/Getty Images