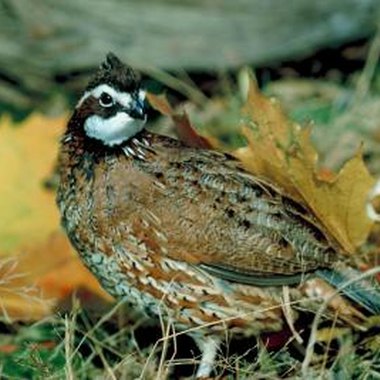 Jennings State Forest is a 24,000-acre park near the town of Middleburg, Florida that provides hunting opportunities for a wide variety of game, including deer, hogs, squirrels and waterfowl. Visitors to the park can camp, picnic, hike, and horseback ride, but if you plan to hunt in the park, you must know the park's hunting seasons, rules and regulations.
Permits and Licenses
Anyone who wants to hunt in Jennings State Forest must purchase the appropriate permits and licenses. Special migratory bird permits are required when hunting ducks, geese, coots, rails, doves and woodcock. Hunting licenses and migratory bird permits can be purchased from hunting license agents, a county tax collector or on the Internet. Senior citizens, residents in the U.S. Armed Forces not stationed in Florida and children under the age of 16 are exempt from these requirements.
Regulations
Anyone hunting deer at Jennings State Forest must wear at least 500 square inches of fluorescent orange material. Baiting is not permitted for any wildlife hunting, and hunters cannot use live decoys, recorded game calls, traps, drugs or poison. In addition, hogs cannot be transported alive and fires are strictly regulated.
Dogs
Hunting dogs must be on a leash at all times. Hunters are not allowed to release dogs to pursue animals at any period of time. Bird dogs can be used for retrieval only, and only in certain sections of the park.
Hunting Seasons
Archery season falls in late September and early October. Hunters use bows and arrows to hunt a variety of animals including wild turkey, deer, waterfowl and other birds. Crossbows are prohibited during this season. Bird dog training season is October through January on Wednesdays, Saturdays and Sundays, but is prohibited during archery season. Hunters can pursue quail specifically for dog training. Small game season is in mid-October and January. Hog, squirrel, rabbit, beaver and skunk are among some of the legal hunting animals for this season. Muzzleloading gun season is in late October. Hunters are specifically restricted to using muzzleloading guns during this time. General gun season is open on various weekends in November. Quail season is January through February on Saturdays only. Spring turkey season takes place on certain weekends in March. Check for specific dates each year.
Photo Credits
Jupiterimages/Photos.com/Getty Images