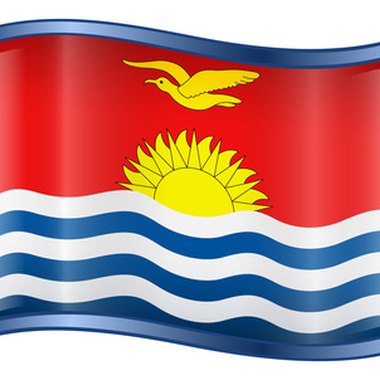 Tarawa Atoll is the administrative center of the Republic of Kiribati, a remote nation made up of three island groups in the central Pacific Ocean. While Tarawa is the most populated part of Kiribati and presents the widest range of lodging options for visitors, it does not have any luxury beach resorts or large hotels. Some are rustic, traditional-style dwellings offering a glimpse into the lifestyle of Kiribati's people; others are Western-style hotels with air-conditioned guest rooms and suites. Tarawa's hotels invariably have hospitable hosts who serve as your personal concierge.
Otintaai Hotel
The Otintaai Hotel is owned and operated by the Kiribati government. It is located in the village of Bikenibeu overlooking the lagoon of South Tarawa, around 10 minutes from Bonriki International Airport. The hotel offers 40 guest rooms in four categories -- superior, deluxe, standard and budget -- all of which are air conditioned. On-site facilities include a restaurant, a lounge bar and nightclub, and also a traditional meeting house of the i-Kiribati (the people of Kiribati) called a Maneaba. Barbecue nights and performances of traditional dancing are offered regularly. Wireless Internet access is available. The hotel's staff can arrange island tours, picnic trips and car rentals. A daily continental breakfast and complimentary airport transfers are also provided for guests.
Mauri Paradise
Mauri Paradise is a small eco-resort in the village of Buariki catering to scuba-diving enthusiasts. It is accessed by a 30-minute boat ride across a lagoon from the main town of Tarawa. The hotel offers daily dive tours, introductory dives and PADI certification courses, as well as snorkeling trips. The resort showcases traditional village life of Kiribati, offering guests local-style game fishing trips and island cuisine. Guests stay in one of three rustic sleeping huts. The property also includes a large meeting hut and smaller huts for the kitchen, washroom and toilet. The absence of electricity and telephones adds to the rustic experience.
Tarawa Hotel
The Tarawa Hotel is located in Ambo in South Tarawa. Its six guest rooms include private kitchen facilities, two shared kitchens and shared modern toilets. The hotel is located on a main road served by public transportation, and opposite the Ambo Lagoon Club, which offers musical entertainment in the evenings.
Sweet Coconut Hotel
The Sweet Coconut Hotel is located about 15 minutes from the airport on the ocean side of Tebunia in South Tarawa. The property overlooks the Pacific Ocean and is shaded by coconut palms. Its 11 guest rooms are available as singles or doubles, with or without air conditioning. You can also choose from room-only or bed-and-breakfast rates. Shared cooking facilities are available in a kitchen unit. Guest services include a shuttle, laundry services, car rental and boat trips.
Resources
Mauri Paradise; P.O. Box 26; Bairiki, Tarawa, Republic of Kiribati
Tarawa Hotel; P.O. Box 59; Bairiki, Tarawa, Republic of Kiribati
Sweet Coconut Hotel; P.O Box 200; Bairiki, Tarawa, Republic of Kiribati
Photo Credits
kiribati flag icon. (with clipping path) image by Andrey Zyk from Fotolia.com