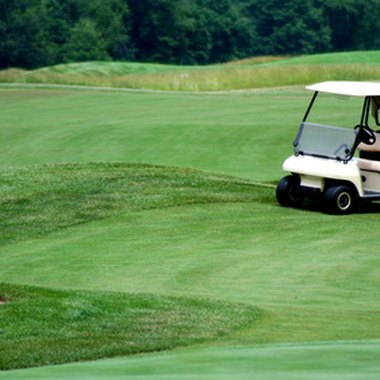 Chicago offer restaurants, museums and attractions such as Navy Pier and Millennium Park, but there are times when you may prefer to stay in the Illinois suburbs. Hotels outside of the city can offer a closer proximity to the airport, and amenities like golf and trails that are harder to find downtown. Suburban Chicago hotels can also offer more opportunity to relax without the hustle and bustle of a big city.
Hilton Chicago Indian Lakes Resort
The Hilton Chicago Indian Lakes Resort is in Bloomingdale, within 30 minutes of both the city and O'Hare airport. It is a full-service resort on 260 acres with its own golf courses, large spa, restaurants, tennis courts and game room. You will also find indoor and outdoor swimming pools at the Hilton Indian Lakes, along with spacious suites, which can connect for additional separate bedrooms.
Hotel Arista
About 45 minutes west of Chicago and just a half hour from both of Chicago's airports, is the Hotel Arista. This Naperville, Illinois, hotel gained an "excellent" rating from iStayGreen.org for its eco-friendly initiatives, such as reusable laundry bags and water-conservation fixtures. The Hotel Arista offers in-room spa services, health club facilities and has also partnered with three local golf courses to provide packages that include complimentary transportation. The luxurious rooms include soaking tubs and separate showers in the bathrooms; plush robes; and a pillow menu.
Lincolnshire Marriott Resort
The Lincolnshire Marriott Resort has four restaurants, a fitness club, two swimming pools – one indoor and one outdoor – and its own golf course. You will also find biking, jogging and fitness trails onsite, along with the tennis and volleyball courts. This resort also has something you won't see often in suburban Chicago – its own award-winning theatre, producing Broadway shows. The Lincolnshire Marriott is 18 miles from Chicago's O'Hare Airport
Insider Tips
Even though you will be staying in suburban Chicago rather than the city, don't hesitate to ask the concierge and desk staff about tips and coupons for the city. They can be helpful in leading you to the best transportation back and forth. Also check out The Local Tourist, a Chicagoland website full of area information, as well as discounts. Their free email newsletter can send you weekly specials available in the area.
Considerations
Staying in a suburban hotel can offer you more value for your money than you would probably get in the city. Transportation – including trains and buses – is readily available into the city. Keep in mind, however, that the Chicagoland area can get brutally cold and experience heavy snow in the winter so it's not a good idea to count on traveling from the suburbs if the city of Chicago is your final destination during that season.
Photo Credits
Golf cart on golf course image by Jim Mills from Fotolia.com