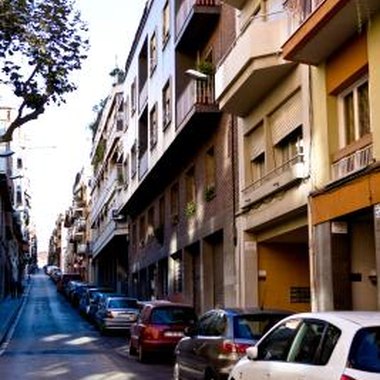 After enduring a long flight without so much as a complimentary package of peanuts, the last thing you want to do is haggle with hotel reception over additional charges for basics such as the Internet and a parking space. Thankfully, multiple hotels within walking distance of Seattle-Tacoma International Airport offer complimentary parking to their guests.
Coast Gateway Hotel
The closest hotel to the airport, the Coast Gateway Hotel provides complimentary parking in addition to complimentary Internet, continental breakfast and shuttle rides if you have too many bags to take with you on the short walk over to the hotel. As long as you spend one night as a hotel guest, the Coast Gateway also offers a park & stay package where you can leave your car in its lot for up to two weeks for a small fee.
La Quinta Inn & Suites
Located on the southeast corner of the Sea-Tac property, La Quinta is just a few blocks' walk from the airport terminal doors. It provides free parking for overnight guests in addition to free breakfast and free Internet. You can enjoy an on-site spa year-round and a heated outdoor pool in warmer seasons, and your furry friends are welcome to stay in your room with you.
Ramada Inn
Parking is free for guests for the duration of your stay at the Ramada Inn. It's less than a three minute drive or a 10 minute walk from the terminal doors to the front door of the Ramada Inn. While parking is free, there is an airport shuttle fee, so consider walking if you're on a budget. This hotel has a ginger theme, with the on-site Ginger Palace Restaurant and an assortment of Ramada Citrus Ginger bath products in each guest room.
Days Inn Seatac
Days Inn Seatac is just a few blocks south of the airport entrance and offers a round-the-clock complimentary shuttle to bring you back and forth from the airport easily. Complimentary on-site parking, high-speed Internet and breakfast are included with every room. For families or longer stays, Days Inn offers rooms with kitchenettes.
Photo Credits
Jupiterimages/Photos.com/Getty Images