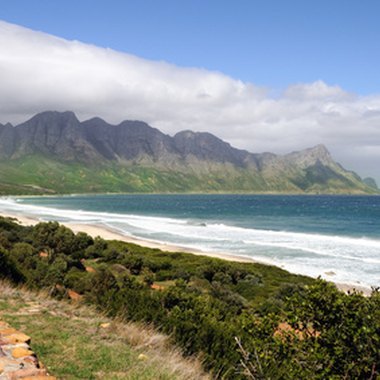 Located on South Africa's Garden Route, Port Elizabeth boasts clean, safe beaches, a golf course, an aquarium and a massive elephant reserve. Hotels here range from high rises to small boutiques, many with stunning views of the Indian Ocean. While smaller than Cape Town and Johannesburg, Port Elizabeth still has a charm of its own. Locals call it "the friendly city," so expect eager service and a laid-back vibe.
Radisson Blu Port Elizabeth
Open since 2009, the Radisson Blu is a five-star hotel with ocean views, a sleek pool, a modern restaurant and quick access to the nearby Boardwalk complex. Standard rooms come with satellite television, minibar and an open-plan bathroom. The hotel is one of the tallest buildings in the area, ensuring all guests a prime view of the Indian Ocean. There's also a spa, bar and fitness center on site.
Shamwari Townhouse
This art-deco boutique hotel is easily one of the most luxurious and sophisticated choices on the eastern cape. Suites come with double bathrooms, flat-screen televisions and private terraces overlooking a large garden. There's also a jazz room serving authentic South African cuisine, a champagne lounge with a large selection of French wines and an extensive spa and gym staffed by a personal trainer. Located in posh Summerstrand, the hotel is just steps from the Indian Ocean.
Gorah Lodge
A colonial-style lodge in the heart of the Addo Elephant park, Gorah boasts unprecedented access to the more than 450 elephants, 48 black rhinos, lions and spotted hyenas that call this reserve home. The lodge organizes game drives and cycling trips and has a large veranda for spotting wildlife from within its campus. Impressively green for a hotel its size, Gorah uses solar energy to power its lanterns. A pool, library and dining room also are on site.
The Windemere Hotel
The Windemere Hotel boasts great ocean views, stylish rooms and a plush veranda, but its best selling point is probably its location just steps from McArthur Pool, King's Beach and the Humewood golf course. Large, luxurious bedrooms come with DVD players, heated floors, king beds and 24-hour room service. The hotel also uses some funds to support a children's home and a wilderness protection program.
Photo Credits
South African Coastline image by johnaalex from Fotolia.com