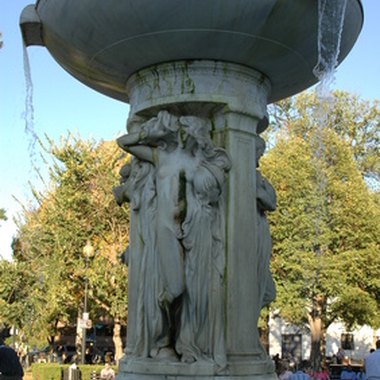 Whether it be for business or pleasure, traveling to Washington, D.C., does not necessarily mean staying in a downtown hotel. Many of the neighborhoods of the city's Northwestern Quadrant, a predominantly upscale and residential district, have hotels that are conveniently located while offering a quieter and greener atmosphere than hotels near the National Mall or the Capitol building.
Considerations
Being close to a Metro station is an important consideration for any tourist staying in a hotel in the Northwest Quadrant, as having a car in this area proves inconvenient. Neighborhoods in the downtown part of Northwest, such as Dupont Circle, are heavily trafficked, and street parking is problematic at best. Upper Northwest hotels are two miles or more away from the main tourist sites of the city, except the National Zoo in Woodley Park.
Omni Shoreham
A Fodor's Choice hotel, the Omni Shoreham's building is a stately example of art deco design dating to 1930 and overlooks the leafy green retreat of Rock Creek Park. The location might not be in the midst of downtown Washington, but because of that the hotel has a peaceful air. Patrons also need only walk one block up 24th Street to find themselves at the Woodley Park Metro Station and amid the strip of restaurants and bars on that part of Connecticut Avenue.
Tabard Inn
The Tabard is the oldest continuously operating hotel in the city and is described by Frommer's as the place for those who "favor the offbeat and personal over cookie-cutter chains." Consisting of three conjoined Victorian Houses in the heart of Dupont Circle, the heavy and dark wood paneling make the place feel like a traditional inn straight from England or Bavaria. The rooms, however, are appointed in a much brighter, yet still antique fashion.
Washington Wardman Park Marriott
Frommer's rated the Marriott's Wardman Park hotel as "highly recommended." Situated on a sprawling 16-acre property, it is the largest hotel in the city and is set just across the street from a Woodley Park Metro station. That location places the hotel a five-minute walk from the National Zoo and right in the midst of the Connecticut Avenue restaurants and nightlife. The hotel is also about five minutes by taxi from both Cleveland Park and Adams Morgan, where yet more dining and nightlife options are to be found.