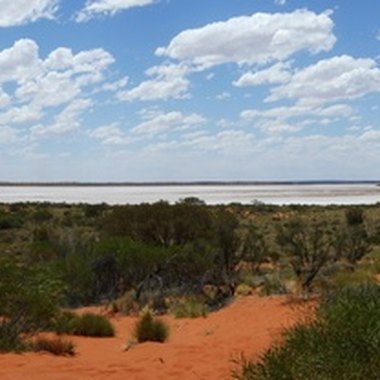 Northern Utah confronts travelers with a mixture of urban life and wild terrain. Tourists can find museums, fine dining and nightlife in Salt Lake City and Provo. Hunters and anglers throughout the Southwest flock to Bear Lake from summer through fall. The northern half of Utah is also known for ski resorts and trails in the Park City area. This region's tourism trade has led to a competitive lodging industry to accommodate travelers.
Historic Hotels
Utah's historic hotels surround travelers with a rich regional history dating back to the late 19th century. The Peery Hotel in downtown Salt Lake City is the state's lone hotel on the National Register of Historic Places. This luxury hotel mixes an early 20th-century exterior with modern amenities like a 24-hour gym. The Kirk Hotel in Tooele dates back to 1928 and offers majestic views of the Oquirrh Mountains. Families can relax at the hotel's fenced-in backyard, which includes hedge mazes designed for young children.
Bed and Breakfasts
Couples and friends looking for cozy accommodations in northern Utah can book rooms at bed and breakfasts. The Strawberry River Bed & Breakfast offers direct access to fishing and swimming in the Duchesne River. This inn features outdoor decor ranging from an antler chandelier in the lobby to bare wood frames for king beds. The Jensen Inn in northeastern Utah recreates the frontier experience with hearty breakfasts and nightly bonfires. Guests looking for a more rugged experience can reserve teepees just outside the Jensen Inn.
Motels
Travelers on limited budgets can plan stays at motels throughout northern Utah. The Sandman Motel near the Utah/Idaho border decorates its guest rooms with Western-themed paintings and unique lighting fixtures. Nightly rates at the Sandman Motel include daily breakfast in the lounge and wireless Internet throughout the property. Mac's Motel in Heber maintains accommodations with basic amenities like double beds and refrigerators. Guests can take advantage of the motel's laundry room and vending machines in the lobby to make their stays more enjoyable.
Spa Hotels
Spa hotels like the Stein Eriksen Lodge in Park City provide relaxing vacation experiences in northern Utah. Room amenities like fireplaces and dining rooms update the classic ski lodge in a luxurious way. Guests can book hot stone massages, facials and pedicures at the Spa at Stein Eriksen Lodge. This property contains fine dining options like the Troll Hallen Restaurant and the Glitretind Restaurant. Skiers and snowboarders can work with Skier Services in the lobby to arrange rentals, lift tickets and ski lessons at nearby mountains.