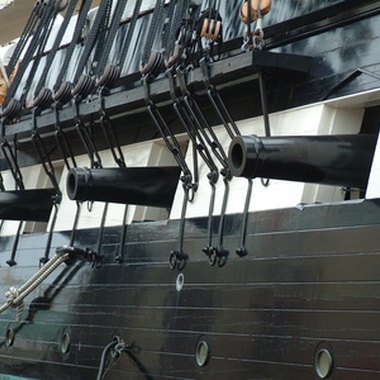 Hotels north of Baltimore, Maryland, tend to cluster around the Baltimore beltway (Interstate 695); Interstate 95, which heads northeast to Delaware; and Interstate 83 leading toward Pennsylvania. Most are chain motels or hotels catering to visitors to the city, with rates in the moderate to high range. A very few are tucked into the countryside.
Towson
Towson, conveniently located on the Baltimore beltway, is home to Towson University and Goucher College. The AAA Three Diamond Towson University Marriott, adjacent to the university, is an all-suites high rise offering two dining options. Nathan T's serves an extensive breakfast buffet, and Eclectic is a casual restaurant open for lunch and dinner. Starbucks is nearby. Best Western Plus, a Two Diamond AAA hotel, is closer to Goucher College and Interstate 695. The hotel serves a free hot breakfast and has a lobby cocktail lounge.
White Marsh
White Marsh is a planned community that straddles Interstate 95 northeast of Baltimore. The 1,200,000-square-foot White Marsh Mall, one of the largest in Baltimore, has more than 140 shops and restaurants. Hilton Garden Inn, situated between the interstate and the mall, offers complimentary trolley service to White Marsh Mall during the evening. The AAA Three Diamond hotel offers free access to Bally's Fitness, adjacent to the hotel. Hampton Inn, located in the same area as the Hilton Garden, is also a AAA Three Diamond property. The hotel provides free shuttle service to anyplace in the White Marsh Town Center.
Hunt Valley
Hunt Valley is an upscale neighborhood directly north of Baltimore beyond the Beltway. Not technically a municipality, the area surrounds the town of Cockeysville. Chase Suite Hotel Hunt Valley, within walking distance of light rail service to downtown Baltimore, rents studio suites with sleeper sofas and equipped kitchens. The hotel serves a free breakfast buffet and hosts an evening social hour. Scheduled shuttle service operates within a five-mile radius. The on-site business center has computer terminals and printers, and the outdoor pool is open seasonally.
Havre de Grace
Named by Lafayette because of the town's resemblance to Le Havre in France and burned to the ground by the British in the War of 1812, Havre de Grace has a quaint downtown with a number of museums. La Cle D'Or Guesthouse, located in an 1868 home previously owned by the Johns Hopkins family, has three suites furnished with antiques. Two have private baths. A secret garden, tucked behind wrought-iron gates and brick walls, has hundreds of flowers and trees, benches and statuary.
Photo Credits
u.s.s. constellation cannons image by Jorge Moro from Fotolia.com