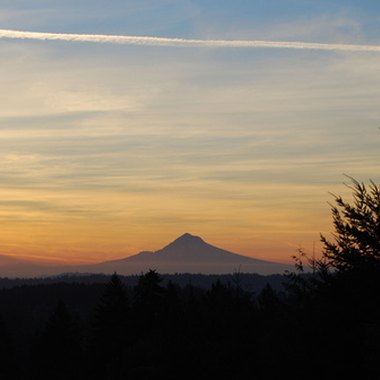 The Portland International Airport lies in the northeastern edge of this biggest city in Oregon, just south of the mighty Columbia River and right off Interstate 205 connecting Portland with Vancouver, Washington. From here, visitors travel quickly into downtown Portland or head east for the geologic grandeur of the Columbia River Gorge. As anywhere, hotels are plentiful in the general neighborhood of the airport, all designed to get you to and from the terminal conveniently.
Aloft
Aloft Portland Airport at Cascade Station is only minutes from the terminals and boasts over 130 rooms. Its amenities include cable television, various computer ports, newspaper service and wireless Internet service. In addition to being a stone's throw from the airport, Aloft lies near the shopping plaza of Cascade Station, with its many box stores and chain restaurants.
The Edgefield
The Edgefield, some 15 minutes from the Portland airport, is one of the premier holdings of the McMenamins company, which runs a collection of hotels, movie theaters, restaurants and brewpubs in the Northwest, mostly in the vicinity of Greater Portland. As with other McMenamins lodging properties, the Edgefield is a historic place: It was originally established as a poor farm in 1911. Technically in Troutdale, the Edgefield sits on sprawling, landscaped grounds at the mouth of the great Columbia River Gorge just east of Portland. The many rooms, which range from simple hostel-style to elaborate suite, are festooned with artwork and cozy furnishings. An on-site movie theater and several restaurants and pubs cater to visitors, and the summer season features outdoor concerts.
Embassy Suites
The Embassy Suites Portland-Airport hotel sits at the gateway to the airport itself, just off Interstate 205. The eight-story building features over 250 double-room suites, each with living room, television and high-speed Internet. Complimentary breakfasts and nightly Manager's Reception festivities are part of the experience. Dining and refreshments are also available at the Waters Bar & Grille.
Other Options
Plenty of other hotel opportunities are available in the vicinity of the airport. A Comfort Inn and Suites lies just minutes away on NE 102 Avenue, while a Courtyard Marriott on NE Airport Way is only three minutes from the airport entrance. Nearly all of these hotels offer some manner of airport transportation service.