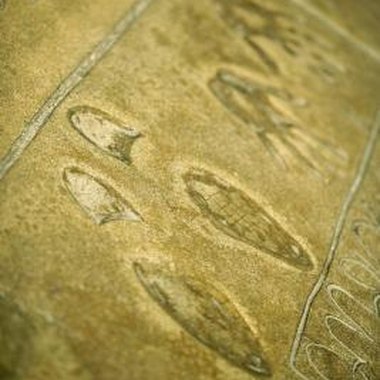 Known for its cultural history in the cinematic industry, Hollywood, California, offers residents and travelers opportunities to explore iconic landmarks and communities that were part of the entertainment industry. After strolling down the boulevard along the Walk of Fame or visiting the Hollywood and Highland Complex, visitors can choose from either luxurious hotels or affordable accommodations in or near the city.
Luxury and Style
Located in the heart of Hollywood -- next to the Hollywood and Highland complex, which features shopping, dining and nightlife -- the Renaissance Hotel offers guests access to sites such as the Kodak Theatre, Grauman's Chinese Theatre, El Capitan Theatre and the Hollywood Bowl. The hotel features more than 600 rooms and suites, in addition to a roof-top pool and personalized treatments or pampering sessions at Spa Luce. The Hollywood Hotel, which earned the AAA Three Diamond award, provides more than 100 guest rooms and six suites with complimentary breakfast, bar lounge, concierge services and a fitness center. The Chamberlain in West Hollywood has 100 suite accommodations with balconies and fireplaces. Guests can enjoy LCD HD television, internet access and Neil George bath and body products.
Boutique Hotels
The Hollywood Roosevelt Hotel, in Hollywood's epicenter, has 300 guest rooms that were renovated in 2005, 24-hour concierge and room service. The nearby nightlife of Hollywood Boulevard allows the guests of this hotel to enjoy the city all within walking distance. In addition to its location and history the hotel also features fine dining at the Dakota Steakhouse and 25 Degrees. The Hollywood Heights Hotel provides guests with a relaxing and well-appointed guest rooms that include FACE Stockholm cosmetics, flat-screen televisions, and complimentary wireless Internet access. West Hollywood's Grafton on Sunset is a premier boutique hotel with more than 100 guest rooms and six lavish suites, which include ergonomic furniture, organic and eco-friendly bath products and feather top mattresses.
Unique Lodgings
Chateau Marmont offers guests a secluded castle hideaway rich in Hollywood history. Former guests such as Greta Garbo, Jean Harlow, James Dean, Howard Hughes, Judy Garland, Vivien Leigh, Led Zeppelin and Jim Morrison attract many visitors to this hotel. The Chateau Marmont provides luxurious amenities and services such as limousine and chauffer-driven cars, private trainers, and massage therapists just to name a few. It offers guests a wide range of first-class accommodations that include suites, garden cottages, bungalows and two bedroom penthouses. The Magic Castle Hotel, next to the private Magic Castle Club, provides visitors with renovated rooms and apartment-style suites. The hotel offers guests amenities such as complimentary continental breakfasts and fully equipped kitchens. Travelers staying at this hotel can also enjoy the proximity to Hollywood's local attractions like the Walk of Fame.
Affordable
For guests interested in an affordable stay, the America's Best Value Inn, The Best Western Hollywood Plaza Inn, and The Best Western Hollywood Hills feature clean and comfortable guests rooms within close proximity to some of Hollywood's landmarks. Standard amenities include cable television, hair dryers, a swimming pool and a courtesy desk that can help arrange sightseeing tours.
Photo Credits
Medioimages/Photodisc/Photodisc/Getty Images