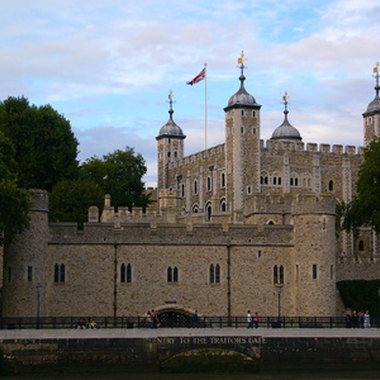 Farringdon is in the eastern section of central London, just south of one of the capital's main railway stations, Kings Cross. Farringdon Road itself borders the Clerkenwell neighborhood, home to an eclectic and trendy selection of bars, clubs and restaurants. Visitors can reach attractions like Hyde Park, the London Eye and the Houses of Parliament from Farringdon Road's London Underground Station, one stop from Kings Cross, within 30 minutes.
The Rookery Hotel
The Rookery Hotel is set in a 19th century building with many original features and boasts authentic antique furnishings. Wood paneling and open fires complete the Victorian effect. The hotel is a few minutes from Farringdon Station and the Clerkenwell neighborhood, which has in recent years become a hub for London's thriving media and creative industries. The Rookery is a few minutes walk from gastropubs like the Eagle and the Coach and Horses, and one of London's foremost nightclubs, Fabric, is just around the corner.
Holiday Inn London Kings Cross/Bloomsbury
Housed in a modern building, the Holiday Inn London Kings Cross is a 10-minute walk from Farringdon Station. The hotel leisure club has a sauna, gym and indoor swimming pool, with relaxation and beauty treatments available. The hotel's Rasa Restaurant serves Indian food, and Carriages offers European cuisine. Outside dining options include the Ginnan Japanese Restaurant and the fashionable Quality Chop House, both within a five-minute walk. The nearby Wilmington Arms pub stages regular live music.
The Zetter Hotel
The Zetter is housed in corner property typical of London's Victorian era. This five-story hotel features a clutch of rooftop studios with private patios. The Zetter's Bistrot Bruno Loubet serves fusion cooking with North African and Asian flavors, while the Atrium Bar serves light lunches and snacks. Traditional English pubs near the hotel include the Jerusalem Tavern, dating to the 18th century, and the Slaughtered Lamb, which serves traditional British dishes.
Travelodge London Farringdon
Although set in an anonymous modern building, the Travelodge London Farringdon enjoys a truly convenient location. Kings Cross Station, with connections to northern England and Scotland, and a London Underground station, is five minutes' walk. The Tower of London, for example, is four Underground stops from Kings Cross, a 15-minute journey. Clerkenwell's pubs and restaurants are a 15-minute walk. Try the Betsy Trotwood, a Victorian pub, and the Medcalf Bar Restaurant, featuring traditional English food.
Photo Credits
The Tower, London image by Elzbieta Sekowska from Fotolia.com