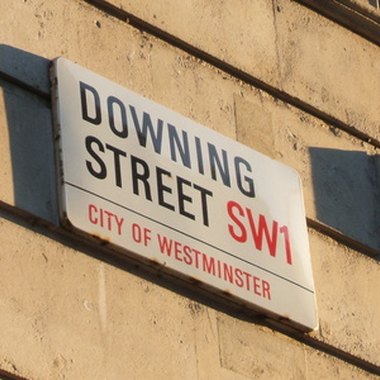 London visitors who get a peek at Downing Street are often surprised at terraces of black brick townhouses where the two most powerful people in British government, the Prime Minister and the Chancellor of the Exchequer, live. Security is tight. The street, surrounded by other government buildings, is gated and guarded at both ends, and no buildings open to the public overlook. Nevertheless, quite a few smart hotels are within a few minutes walk.
Royal Horseguards Hotel
This hotel occupies a distinctive landmark building on the Thames, near Whitehall, Downing Street and the government center of Britain. Recently refurbished by the Guoman Group, it began life as the National Liberal Club, a place for politicians to escape the pressures of government. Perhaps they still do, but today they do it in five-star luxury. The hotel's concierge service promises to sort out anything, 24 hours a day. In 2010, Royal Horseguards was named the Automobile Association London Hotel of the Year.
Club Quarters Trafalgar Square
Club Quarters is a hotel group that operates like a private membership club that's open to the public. Rooms, in city center locations, are offered at reasonable, fixed prices to members. On weekends and holiday periods, non-members can book rooms as well. The Club Quarters in Trafalgar Square is across the street from Nelson's Column and around the corner from the seat of government at Downing Street. Rooms are furnished in a clean, modern and slightly masculine style. Family rooms are available, and interconnecting rooms for family groups can be booked.
The Trafalgar Hilton
The Trafalgar is on the southwest corner of Trafalgar Square, opposite Canada House. Most rooms face the side streets, but a few have partial views of the square itself. The four categories of rooms -- from simple guest rooms to "deluxe rooms plus" -- have minimalist modern furnishings that include an ergonomically designed desk and chairs, and stuffed easy chairs for relaxing. Newspapers, flowers and bathrobes are standard in all rooms, as are useful, adjustable reading lights built into the headboards.
Sanctuary House Hotel
The Sanctuary House is owned by Fullers, one of London's main brewers, but even though it incorporates a traditional pie and ale house on the ground floor, The Sanctuary House has little in common with the English tradition of a few rooms above a pub. This is a 34-room boutique hotel in historic St. James's Park, five minutes from Westminster Abbey, and just a few more to Parliament, Whitehall and Downing Street. Most rooms have modern furnishings. Deluxe rooms feature canopied four-poster beds.
Photo Credits
The Road Sign for Downing Street. image by daseaford from Fotolia.com