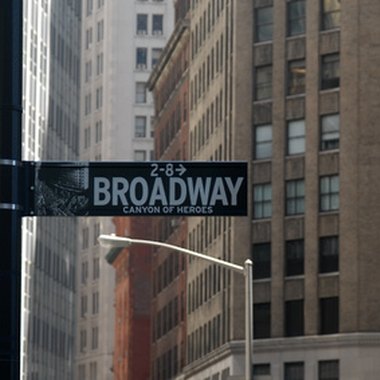 It is one of the most famous intersections in the world, where Broadway meets 7th Avenue and 42nd Street in New York City. It is where the annual ball drops on New Year's Eve, and it is the heart of the theatre district. The flashing lights and non-stop action make this one of Manhattan's busiest tourist spots. In addition to musicals and plays, there's plenty of restaurants and shopping options. There's also a hotel or motel near Times Square that will fit almost any budget.
Millennium Broadway Hotel
This sleek skyscraper has 652 tastefully decorated rooms and suites, and amenities like a concierge service that can find spa packages and theatre tickets, plus valet parking and voicemail available in four languages. The Millennium also is home to the historic Hudson Theatre, the second-oldest house on Broadway, which received a makeover in 2004.
Casablanca Hotel
By comparison to just about any hotel, the Casablanca is small with just 48 rooms. But what really sets it apart is its Moroccan theme, complete with ceiling fans, ornamental tiles and unique rugs, which is inspired after the movie of the same name. Continental breakfast is served every day in Rick's Café, and fresh fruit, fine wines and a variety of cheeses are available to guests for free throughout the day. Less than a minute on foot from Casablanca's front door is all it will take for you to arrive at the center of Times Square where you'll find, among other things, the TKTS booth, the mega Coca-Cola sign and the Times Square Studios.
Comfort Inn Midtown
Just because you're not dropping big bucks for your accommodations doesn't mean you have to give up safety and convenience. Unlike more expensive hotels, there is no concierge service here, but the staff is helpful with recommending local restaurants and offering insider tips. The first smoke-free hotel in Manhattan, there's also a 24-hour fitness center and reduced-rate parking.
Econo Lodge Times Square
If you're not looking to sleep much in the city that never sleeps, this motel could be your choice. The rooms, small but clean, offer several of the amenities found at much more expensive hotels, including wireless high-speed Internet, free continental breakfast and complimentary weekday newspapers. For your convenience you'll also find a 24-hour drugstore right across the street, in addition to an Irish pub.
Photo Credits
broadway avenue, manhattan, nyc image by Albo from Fotolia.com