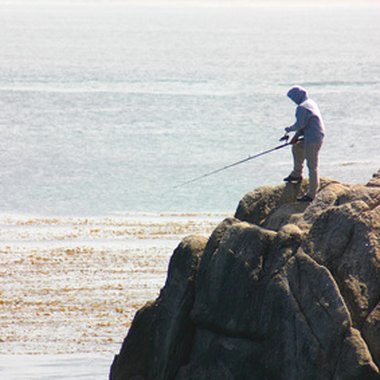 Take your first sip of coffee while watching a whisker-faced otter floating on his own bed of kelp. Get an even closer look at these silken swimmers while kayaking or on a visit to the Monterey Bay Aquarium. Walk for miles on a sandy stretch of beach or discover the hidden gardens and century-old adobes in Old Monterey. There are just as many choices when it comes to hotels. Pick the one that suits your mood and, ultimately, makes you smile.
Historic Old Monterey
Walk the Path of History in Old Monterey and visit the French Hotel, a one time rooming house that was once the temporary home of author Robert Louis Stevenson. Tour California's first theater, an adobe structure that produced plays in 1850 or one of the hidden gardens fronting the Larkin home or the Custom House. In the heart of this historic district, the Monterey Hotel, opened in 1904, is reflective of the early Spanish architecture found throughout the neighborhood. Rooms and suites are filled with hand-carved furniture, Victorian style marble baths and in the Master Suites, wood burning fireplaces. Modern day amenities such as Internet service and phones with voice mail have not been overlooked, but because the Monterey Hotel is a historic structure, the two-story property does not have an elevator.
Cannery Row
Once the center of the Monterey fishing industry and the hangout of legendary author John Steinbeck, Cannery Row is one of they city's most visited tourist attractions -- home to the Monterey Bay Aquarium, fine dining restaurants such as the Sardine Factory and art galleries featuring works from the likes of Thomas Kinkade and abstract artist Dick Crispo. Hotel-wise, the Sprindrift Inn offers a romantic oceanfront boutique style property with in-room wood-burning fireplaces fronting four-poster feather beds and breakfast served in your room. The Clement Monterey, located oceanfront and next to the Monterey Bay Aquarium, offers rooms with floor to ceiling windows and private balconies facing the Pacific.
Monterey State Beach
Monterey State Beach is less than three miles from downtown Monterey and offers guests a long, wide stretch of untamed shoreline to explore. Take to the waves with your surfboard and your wetsuit. Jog along the sands and stop to check out what creatures have been left behind in tide pools. SCUBA divers are attracted to what is underneath the waves, and kayakers launch their craft right from the sands. One hotel, the Best Western Beach Resort Monterey offers moderately priced rooms with either ocean or courtyard views. Pets are allowed at this hotel with payment of a daily fee. The best part of the Best Western Beach Resort is that the beach is just a few steps away.
Pacific Grove – Butterfly Town
Every October, the Monarch butterflies migrate to Pacific Grove, a suburb on the tip of the Monterey Peninsula. The town has even been dubbed Butterfly Town USA. This is also the home of Asilomar State Park, known for its rugged coastline and its resident otter population. Lover's Point Park, just inside the Pacific Grove border and just over a mile from Cannery Row, provides a scenic backdrop for weddings, family reunions or just a casual snapshot. Across the street, the Lover's Point Inn offers modestly furnished rooms at equally modest room rates. Book a third-floor room and treat yourself to an ocean view. Lover's Point Inn is also across the street from the beginning of the Monterey Bay Recreation trail, a jogging/walking/biking path that runs all the way to Fisherman's Wharf in Monterey and beyond. Bike and kayak rentals are available at Lover's Point Park.
Photo Credits
monterey california coast image by pixelcarpenter from Fotolia.com