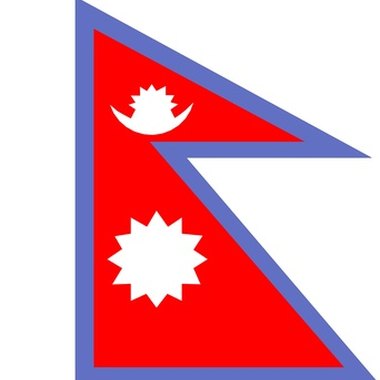 Lumbini is the birthplace of Gautama Siddhartha Buddha and is revered as a sacred religious site and a place of pilgrimage for Buddhists from all over the world. Lumbini is protected as a UNESCO World Heritage site, and there are no hotels or other commercial properties there: The site is exclusively devoted to gardens, temples and monasteries. Overnight visitors stay in the few hotels and guest houses in the development zone around Lumbini, in the village of Lumbini Bazaar or a little farther afield.
Buddha Maya Garden Hotel
Buddha Maya Garden Hotel offers a serene location in a quiet woodland spot on the periphery of Lumbini, within walking distance of the Sacred Garden and hearing distance of the chants and hymns of pilgrims. Guests enjoy views of the sunset and terraced mountainside paddy fields from the hotel's veranda, as well as the 4-acre property's groves of indigenous trees. All guest rooms are air conditioned and feature a balcony. In keeping with the sacred location, the hotel's facilities include a Buddhist library, a meditation hall and prayer rooms. Guests can rent mountain bikes and arrange private transportation and sightseeing tours directly through the hotel.
Hotel Shantanu
Hotel Shantanu is close to Lumbini, 15 minutes from Nepal's domestic airport and near numerous shops and restaurants. It also is near the border separating Nepal and the Indian state of Uttar Pradesh. Its guest rooms are available with or without air conditioning, and feature writing desks and satellite televisions equipped with plug-in panels for laptops and other electronic devices. The hotel's restaurant serves authentic Nepalese specialties alongside Indian, Chinese and European dishes. Useful services provided on-site include currency exchange, an airline reservation desk, dry cleaning and concierge services.
Hotel Pawan International
Hotel Pawan International is in the town of Siddharthanagar, about 13 miles from Lumbini. The grand hotel building is centrally located, close to many shops and restaurants. It offers spacious twin and double rooms and two suites, all of which are air conditioned. The on-site Lotus Restaurant offers Indian, Chinese and Thai cuisine and specializes in exotic candies and deserts. Its signature sweet is made using saffron, pistachios and almonds, and it is garnished with real gold dust and foil.
Lumbini Buddha Garden
Lumbini Buddha Garden is a guesthouse with a serene and quiet atmosphere, surrounded by landscaped gardens planted with tree species featured in early Buddhist teachings. The grounds include organic vegetable gardens that provide food for the restaurant, and hammocks strung between trees. The guest accommodations are in traditional Nepalese-style thatched cottages decorated inside with patterned fabrics and including modern bathrooms. Guests have access to a meditation house and a small library. Lumbini Buddha Garden offers a choice of room-only rates or one of three package tours: a cultural tour, a natural history tour or a combination tour that showcases both cultural and natural attractions in the region. The packages are for three days and two nights.