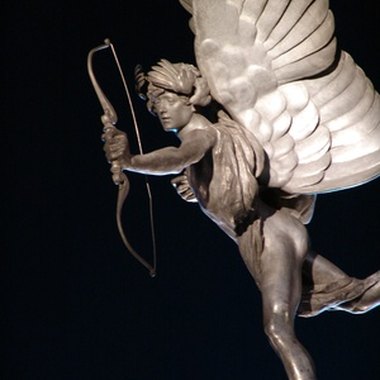 Most of London's commercial theaters are located within one square mile of central London known as the West End. This area, which takes in Soho, is also the city's main late-night entertainment center with lots of restaurants and nightclubs. There is a good range of hotels, but visitors unfamiliar with the area need to choose carefully as quality -- and clientele -- vary greatly.
Media Glamour
The Soho Hotel, in the heart of London's entertainment district, is a contemporary enclave aimed at people accustomed to a high standard of comfort and quality. The stylish rooms occupy a designer middle ground -- not too minimalist and not too fussy. The hotel, which has 91 rooms and suites as well as four housekeeping apartments, is popular with film, television and advertising executives. It has two film screening rooms for private showings and looking at unedited prints of movies scenes. The Soho Hotel is part of the Firmdale group, which owns several other London Hotels of a similar standard.
International Corporate Style
The Radisson Edwardian Hampshire Hotel is the larger of two Radisson Edwardian hotels in Leicester Square, the heart of London's theater district. The hotel has more than 125 well-equipped rooms and suites, offered on a bed-and-breakfast basis. The 22 luxury suites have bathrooms designed by Phillipe Starck. Similar to Times Square, Leicester Square has a "bright-lights-big-city" atmosphere with milling crowds, occasional street theater and the kleig lights of film premieres at its flagship cinemas. Visitors looking for a quiet night should choose a room on an upper floor.
Minimalist Chic
The privately owned One Aldwych is a post-millennial conversion of landmark London building on the corner of two famous theater district streets, the Strand and Aldwych. Its public rooms are comfortable, elegant and modern. Drop into the crowded lobby bar any evening, and just about everyone there will be slim, good looking and dressed in fashionable black. The hotel has 105 rooms and suites decorated in cool, neutral colors, some with good views of Waterloo Bridge. Other hotel features include a private screening room, chlorine-free pool and personal trainers on duty in the hotel gym.
Theatrical Boutique
Harper's Bazaar called Hazlitt's one of London's best-kept secrets. This quirky hotel just off Soho Square occupies a group of Georgian buildings, circa 1718, once the home of essayist and critic William Hazlitt. It's small, luxurious and theatrical. Beds are 17th-century carved oak or mahogany or Georgian four-posters. Breakfast, with croissants baked daily, is served either in your room or in the hotel's library. Hazlitt's is a Soho favorite of theater, film and media people.
Photo Credits
winged messenger in piccadilly circus, london image by thomas owen from Fotolia.com