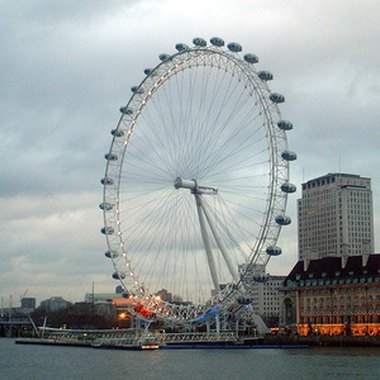 In London, the Embankment typically refers to the Victoria Embankment, the north shore of the River Thames in central London, stretching for about a mile from Big Ben and the Westminster Bridge on the west end to Blackfriar's Bridge in the east. This stretch of London is served by two Underground stations, Embankment and Temple. Many hotels are nearby, and although no hotels actually are located on the embankment itself, a few high-end hotels are within a block or two of the Embankment, often offering views of the Thames.
The Royal Horseguards
This Victorian hotel is just across the street from the Thames, making it incredibly convenient to the Embankment. The inviting atmosphere is a leftover of the hotel's days as the National Liberal Club, an off-hours hideout for Westminster politicians. The hotel's Victorian-era decor has been fully restored, and the aesthetic extends to the rooms as well. Take the splurge to book a room overlooking the Thames and enjoy a view of the London Eye Ferris wheel. Expect to see plenty of business people during your stay, since a conference and expo center is next door, and if you visit during the summer, weddings are a fairly common sight.
Swissotel The Howard
The Howard is a rarity in this area, a contemporary hotel with modern Swiss decor and environment superseding traditional British trappings. While leisure travelers are welcome, even with the luxurious appointments, the Swissotel chain generally feels like it is oriented more toward business travelers. In terms of convenience, The Howard's location is difficult to beat, with the Temple underground station just across the street, and this is also a central location for theater-goers since the National Theater and Royal Festival Hall are both just across the Thames.
Crowne Plaza London: The City
The City is the original London, so this hotel is near not only London's historic core, but it's also just a short walk down the waterfront from both the London Eye to the west and the Tower of London to the east. A largely business-oriented hotel, The City offers relatively affordable rates, along with a casual atmosphere.
The Savoy
More of an experience than a hotel, the Savoy reopened in 2010 after what the hotel claims is the most ambitious renovation in England's history, restoring the hotel's Edwardian and Art Deco glory. The Savoy is just two blocks from the water. Don't miss out on drinks at the famous American bar, and the menu at the Savoy Grill is overseen by notorious celebrity chef Gordon Ramsay. If you want a hotel to brag about, you'd be hard-pressed to beat this choice.
Photo Credits
london eye at sunset image by Adam Edwards from Fotolia.com