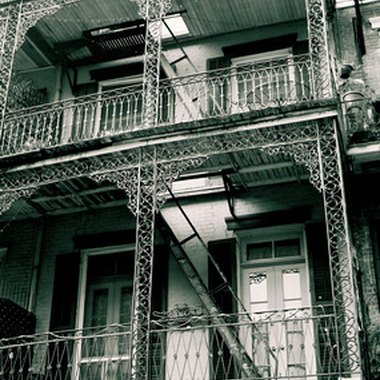 New Orleans draws tourists by highlighting attractions beyond Mardi Gras and the French Quarter. This bustling city is home to professional sports teams like the Super Bowl-winning Saints, and travelers interested in Southern culture can attend events like the Tennessee Williams Literary Festival each March. Neighborhoods like the Garden District maintain architectural elements dating to the 19th century. The city's compact layout allows tourists to find hotels only minutes from these attractions.
Boutique Hotels
Boutique hotels like the Hotel Le Cirque in the Warehouse District celebrate New Orleans' culture while providing luxury amenities. Each room combines earthy tones with French decor in recognition of the city's diverse background. The Lee Circle Restaurant in the lobby serves seafood and Southern cuisine in an elegant dining room. The Cornstalk Hotel is a historic property with 19th and 20th century decor. This boutique hotel maintains a large porch with rocking chairs for guests interested in viewing activity in the French Quarter.
Bed and Breakfasts
Bed and breakfasts like the Auld Sweet Olive Bed & Breakfast offer cozy accommodations in New Orleans. This inn welcomes guests with checkerboard flooring, paintings and statues in the entryway. Guests can relax with cards and board games at the inn's Bananaland Parlor. The Maison DuBois gathers travelers for breakfast and afternoon snacks in the dining room. The parlor features comfortable chairs, books and a grand piano for guest use. This property also features an outdoor pool with statues, vines and trees for privacy.
Historic Hotels
The rich history of New Orleans can be observed at historic hotels like the Hotel Monteleone, where guests can speak with the front desk staff about reports of haunted rooms dating to 1886. This luxury property meets the needs of modern guests with massages at the Spa Aria and dining at the Hunt Room Grill. The Ambassador Hotel is a historic hotel built from a trio of 19th century warehouses adjacent to Harrah's Casino. Common areas feature hardwood flooring and Victorian drapery that create a luxurious atmosphere for guests.
Luxury Hotels
Travelers need not look outside of downtown New Orleans to find luxurious hotel accommodations. The Maison Dupuy Hotel is a two-story brick building in the heart of the French Quarter. This high-end property features a courtyard that beckons guests with an outdoor pool, sun deck and garden. Guests can relax between tours of New Orleans with French cuisine at Le Meritage. The Windsor Court Hotel presents guests with refinements including afternoon tea each weekend in Le Salon. Tourists can sit down for fine dining and jazz music every night at the hotel's Grill Room.