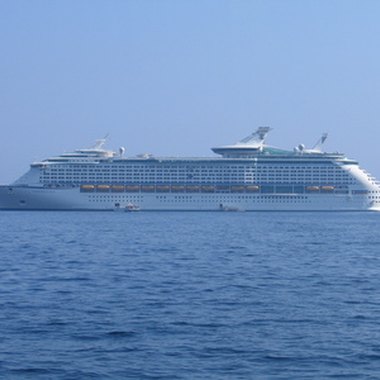 If you are driving to Galveston, Texas, to catch a cruise ship, you may be wondering what to do with your car while you are out at sea. If your itinerary requires an overnight stay in Galveston--either before or after your cruise--one solution is to book a room at a hotel that offers free cruise parking. Some of these hotels also provide free shuttle service both to and from the Galveston dock for their guests.
Oceanfront Hotels
If you will spend some time in Galveston before or after a cruise, consider booking a room in a beachfront hotel where you can enjoy watching the surf roll in from your room. The eight-floor Holiday Inn Resort Galveston-on the Beach was completely renovated in 2009. This hotel offers free cruise parking for its guests and only a one-night stay is required. A free shuttle service to the port is also available if pre-arranged at check-in time.
Hotels off the Beach
Paying extra money for a beachfront hotel may seem completely unnecessary when you are about to spend days out at sea or will be arriving into Galveston late at night and leaving early in the morning to board a ship. If beachfront is not a priority, find a hotel like the Country Inns and Suites by Carlson Galveston that is across the street from the beach, but could save you money over the cost of a similar oceanfront property. This hotel requires only a one-night stay to receive free parking, but it does not have a shuttle service.
Bed and Breakfast with Free Cruise Parking
If you prefer the charm and homeyness of a bed and breakfast inn over chain hotels, book a room at Coastal Dreams Bed and Breakfast. This four-room home was built in 1887 and is a short walk from the beach and also has a swimming pool. Enjoy a hot breakfast buffet and free parking for cruises with a one-night stay. This hotel requires a two-night minimum stay for weekends, holidays and area special events; it will, however, make exceptions on occasion if you inquire in advance.
Resort Hotel with Free Cruise Parking
Set in a 242-acre botanical setting, Moody's Gardens Hotel, Spa and Convention Center is a huge resort with more than 400 rooms. Its grounds boast an aquarium and an IMAX theater. During the Christmas season, Moody's grounds are lit with a million lights. This resort is also adjacent to the indoor/outdoor Schlitterbahn Waterpark. Although it is not listed on its website, this hotel offers free cruise parking with only a one-day stay and also has a shuttle service for the port.