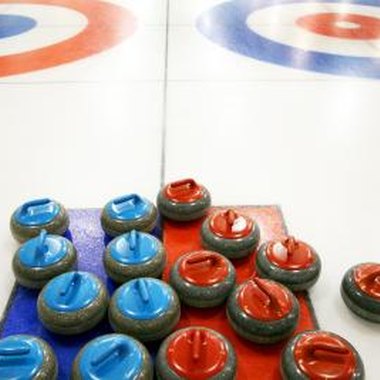 Fort Frances, Ontario, traces its beginnings back to the Canadian fur trade. Starting out as a wintering camp for trappers and traders in 1688, it eventually became a permanent post established by the Hudson Bay Company. It was Sir George Simpson, Hudson Bay Company's governor, that named the future city after his wife Lady Frances Ramsay Simpson. Hotels and motels in the Fort Frances area range from well-known chains to simple properties that are eclectically Canadian. (ref 1)
La Place Rendez-Vous Hotel & Convention Centre
The La Place Rendez-Vous Hotel & Convention Centre welcomes guests by car or boat to its waterfront location on Rainy Lake. The property offers 70 guest rooms, roughly half with patios and balconies overlooking that same lake. A half dozen deluxe lakeside view rooms include in-room jetted tubs, and are considered some of the most romantic at the resort. Enjoy breakfast, lunch or dinner at the waterfront Lakeside Dining Room. In warmer weather, choose to dine on the lakeside patio and sample fresh-caught, local walleye. Kick back and watch your favorite sports event on the 60-inch plasma TV in the Sandbar Lounge. If you are there are on Thursdays, chances are you will run into the locals when they come in for Wing Night. Rent a canoe or paddle boat, grab your camera and go exploring on Rainy Lake. Winter brings the chance to try your hand at ice fishing or snowmobiling. In summer, cheer on your favorite boat in the weekly yacht club race.
Adventure Inn & Conference Centre
Located on the western end of town near the Curling Club and Sportplex, and only three blocks from the shores of the Rainy River, the Adventure Inn & Conference Centre appears to be more motel than hotel. The low-rise, two-story building offers moderately priced rooms and suites with contemporary furnishings reminiscent of the 1960s and early 1970s. The property does offer a year-round indoor pool and sauna, and provides wireless Internet access throughout the hotel. The all-day coffee shop dishes up everything from Chinese cuisine to burgers and fries. Join the locals for a brew and snack at the Adventure Inn Lounge, a self-proclaimed local hot spot providing live entertainment every night but Sunday. Walk down to the river bank and waive at Minnesota across the water.
Super 8 Fort Frances
The Super 8 hotel chain has left its footprint on the western end of Fort Frances as well. Living up to its brand-name, the Super 8 Fort Frances offers comfortable, contemporarily decorated rooms at a moderate price. The front desk staff welcomes you at check-in with fresh baked cookies and hot coffee. Romantic hot tub and fireplace suites are available for those special occasions, as are two-room family suites. Enjoy the year-round pool and hot tub enclosed in its own glass-walled building. Complementary passes for Energy Fitness, located next door, are available during your stay. Go for a walk along the waterfront two blocks away, and then warm up with a meal at Boston Pizza next to the hotel. Bring your skis if traveling during the winter and take to the cross-country ski trails that front the lake. In summer, take part in the July Bass Tournament as an angler or a cheering buddy.
Rainbow Motel
The low-rise Rainbow Motel has been part of the Fort Frances landscape since 1958. Located on the Trans Canada Highway, this motel is five miles from the center of town near the Fort Frances water tower. That tower actually makes a good landmark. If you drive past the tall, white, round structure with Fort Frances circling the top, you've gone too far. There have been renovations over the years, but this is still your basic, simply furnished, modestly priced 17-room highway motel. Amenities such as microwaves, coffee pots, air conditioning, phones and small fridges have been added, but as of this writing (2010) there is no wireless Internet service. The company motto is "We sell sleep," and they do. You won't go hungry. Kentucky Fried Chicken, Dairy Queen and Tim Horton's are all within a block. Wal-Mart is a half block away, and Canadian Tire and Marks Work Wear-House are just across the street. In summer, tee off at the Kitchen Creek Golf Club, and in winter, learn about the sport of curling at the Fort Frances Curling Club, both just a few minutes drive away. Pets are welcome. No fee is charged unless there is damage to the property.
Photo Credits
Jupiterimages/Photos.com/Getty Images