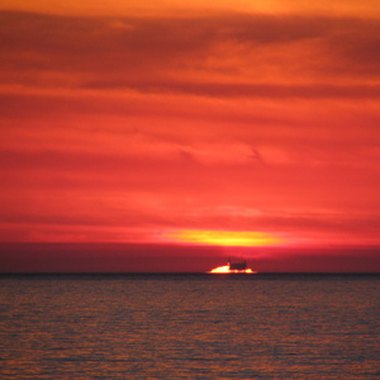 Enjoying a family vacation is as much about the location as it is about the hotel accommodations. Newport Beach is a perfect family destination because it is loaded with nearby kid-friendly activities. Adults and kids enjoy Newport Coast's clean beaches, Balboa Pavilion's amusement park, Crystal Cove State Park, National League sporting events, Corona Del Mar's tide pools and Disneyland, the family vacation standard. Fortunately, there are a number of kid-friendly lodging options to round out your visit to Newport Beach.
Hyatt Regency Newport Beach
The Hyatt Regency Newport Beach is a sprawling resort property in an urban environment. Guestrooms and private balconies provide ample space, and three outdoor swimming pools give options for the entire family. On-site activities make down days easy and include shuffleboard, table tennis, volleyball, tennis and par 3 golf. Thursday through Sunday, the Hyatt offers a kids' program called Camp Destination Sitters; morning, afternoon and evening programs include meals, games and activities such as cooking, arts and crafts, movies, and pool games. Children aged 4 through 14 are welcome. With the kids entertained, parents have an opportunity to visit local boutiques and stores or dine at one of South Coast Plaza's many restaurants.
Bay Shores Peninsula Hotel
Family owned and operated for 50 years, Bay Shores Peninsula Hotel is a small boutique-style property with only 25 guestrooms and suites. Every afternoon, guests enjoy fresh-baked cookies on the rooftop patio overlooking the Pacific. Because the hotel is situated on Newport Beach's strand, a walking path that parallels the beach, guests mingle with locals who are walking, biking, running and in-line skating. A few steps past the strand, and you're on the sand at the 18th Street beach, known for the best waves in Newport Beach. The hotel has a stock of boogie boards, beach chairs, umbrellas and toys exclusively for guests to use during their visit. For larger families, Bay Shores offers a two-bedroom suite with a full kitchen.
Marriott's Newport Beach Coast Villas
Overlooking the Pacific Ocean, Marriott's Newport Beach Coast Villas are condominium-style units featuring full kitchen, living space, a dining area and a private patio or balcony. Families enjoy space indoors and out. Four kid-friendly pools and three Jacuzzis offer options for both parents and kids. The property is located close to Newport Beach's many activities, including biking trails, miniature golf, snorkeling and beach volleyball. Marriott offers weekly activities including a teen pizza and pool party, arts and crafts and a kids' night out that includes dinner and games. A variety of adult-friendly dining options are within a five-mile radius of the hotel.
The Resort at Pelican Hill
The Resort at Pelican Hill is a luxury property that defines family vacation. Bungalows and villas provide enough space for the entire family to gather. Keep the kids busy at Camp Pelican, an ocean-view space just for the kids. Half-day and full-day programs are available for children ages 4 to 12. For teens, Camp Pelican features local Southern California adventures including surf lessons, kayaking or hiking and biking along the bluffs at Crystal Cove Beach. The resort also offers three swimming pools with views of the ocean. Adults can relax at The Spa at Pelican Hill, and wellness classes are complimentary for guests.
Photo Credits
Sunset, Newport Beach image by DBrashier from Fotolia.com