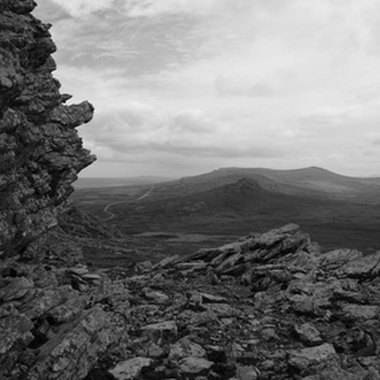 While the Falkland Islands' remote location and rural character somewhat limit the number of lodging options for visitors, a wide range of accommodation styles are available, including hotels, home stays, farm cottages, motels and hostels. The large majority are found in and around the capital, Stanley, while several of the 700-plus small islands that make up the Falklands also present some options for visitors seeking a remote outpost locale.
Malvina House Hotel
The Malvina House Hotel, located in the center of Stanley, offers a choice of guestrooms in the main building dating back to 1960 and in a modern extension that opened in 2010. All the rooms feature modern furnishings, plush bedding, flat-screen television, tea- and coffee-making facilities and wireless Internet access. The 20 guestrooms in the new extension are decorated with landscape paintings by a local artist. Standard room rates include a daily breakfast; full board packages are also available. The on-site restaurant offers views of Stanley Harbor along with lunch and dinner menus that showcase locally sourced produce, such as chili-salt local squid with garlic mayonnaise and maple-glazed rack of local lamb served with bacon and chive mashed potatoes.
Millers Hotel
Millers Hotel is an intimate, six-room hotel, restaurant and bar in the heart of Stanley, a convenient location close to numerous shops and tourist attractions. Guests choose from five double or twin rooms or the larger family room, all of which are contemporary and unfussy in style, with rich, warm-colored walls and earth-tone accents. The restaurant is open for breakfast, lunch and dinner, offering a la carte menus and formal silver service. The large bar and lounge also offers light meals and features indoor and outdoor seating as well as a dance floor. Upon request, the hotel staff will arrange tours and excursions for you through local operators.
Waterfront Hotel
The Waterfront Hotel, as its name suggests, overlooks the water at Stanley Harbor. The hotel offers eight guestrooms, three of which have shared bathroom facilities. The rooms feature premium bedding, tea- and coffee-making facilities, complimentary bottled water and LCD-screen television with cable channels. Complimentary coffee, tea and homemade cakes and cookies are provided for guests throughout the day in the conservatory and dining room. Guest services include cell phone rentals, a computer workstation, currency exchange and laundry services. A workout room is on-site, and guests also have access to the nearby Stanley Leisure Center free of charge.
Sea Lion Lodge
Sea Lion Lodge is the only hotel on Sealion Island, a 2,236-acre National Nature Reserve where introduced livestock and predators have been removed to allow endemic wildlife to thrive. The Lodge, which welcomes only 20 guests at one time, offers warm, cozy guestrooms with a choice of private or shared bathroom facilities, as well as two living rooms, a conservatory and a library of wildlife books. It also features an adjacent nine-hole pitch-and-putt golf course, the Pintail Lounge Bar and a restaurant serving Chilean specialties. Sea Lion Lodge offers guided tours for guests to explore the remote, rugged island and take in the scenery and wildlife of the South Atlantic, which includes elephant seals, orcas, sea lions and several penguin species.
Resources
The Waterfront Hotel; 36 Ross Road; Stanley, Falkland Islands; 011+500-21462