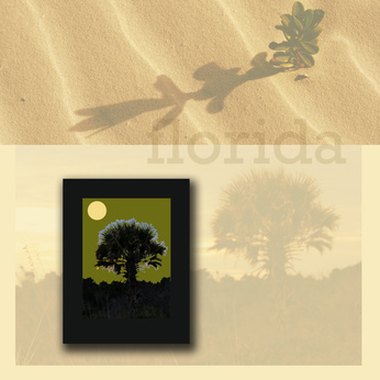 Epcot, one of the four Walt Disney World Resorts theme parks, features two large areas to explore -- Future World and World Showcase, which are like having two parks in one. The Downtown Disney Area is one of two exceptional entertainment areas of the resort that present visitors with an array of dining, entertainment and shopping options. Vacationers visiting Walt Disney World who wish to stay at hotels near either of these locations can choose from Disney accommodations in all price ranges.
Disney's Pop Century Resort
Budget-conscious travelers looking for a hotel near Epcot and the Downtown Disney Area can stay at Disney's Pop Century Resort. This value-rated hotel is also located close to Disney's Hollywood Studios, Typhoon Lagoon and the ESPN Wide World of Sports Complex, providing guests an ideal central location for all of these Disney World attractions. This vividly colored hotel features massive icons throughout that symbolize hip 20th-century culture trends and offers guests a choice of standard or preferred rooms that can sleep up to four guests.
Disney's Caribbean Beach Resort
Disney's Caribbean Beach Resort, located close to Disney's Pop Century Resort and the same Disney attractions, provides guests a moderate-rated hotel option for their next Disney World vacation. This 200-acre tropical-themed resort sits on the shores of the 45-acre Barefoot Bay and features six, two-story complexes, with each representing a different Caribbean island. Every area has a pool and access to the sandy shores of the lake, providing guests a number of water activities, including a marina. Choose from standard- or water-view rooms, preferred location rooms or reserve a special pirate-themed room.
Disney's Boardwalk Inn
Guests who prefer accommodations that are more lavish can stay at Disney's Boardwalk Inn, a deluxe-rated Disney hotel located on Disney's Boardwalk near Epcot and other Disney areas. Travel back in time to the legendary coastal region of Atlantic City and enjoy an environment the city offered in the carefree and stylish 1940s. Disney's Boardwalk Inn, located on the shores of the 25-acre Crescent Lake and the boardwalk, provides visitors with an abundance of activities, such as carnival shops, midway entertainment and water sports.
Disney's Saratoga Springs Resort and Spa
Travelers who demand a hotel with the ultimate in luxury and feature all the comforts of home can select a deluxe villa-rated resort located in the Downtown Disney Area and near Epcot. Disney's Saratoga Springs Resort and Spa, which resembles the prominent New York retreat made famous in the 1800s, offers guests lakeside accommodations spread throughout 65-acres of lush scenery and tranquil bodies of water. Choose from deluxe studios, or one-, two- or three-bedroom accommodations that can sleep from four up to 12 guests in style.