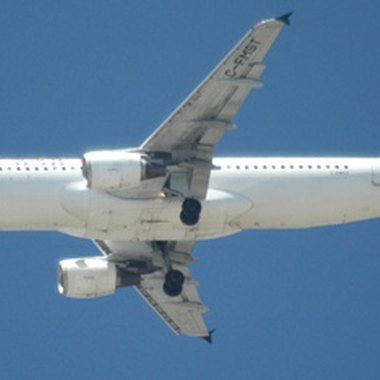 Situated in the footprint of the former Denver-Stapleton airport that closed in 1995, Stapleton is a planned community that is home to many residents and burgeoning businesses and hotels. Since development of the area took hold in the early 2000s, major hospitality chains have opened outposts. Stapleton sits 18 miles from Denver International Airport.
Best Western Denver Hotel
The pet-friendly Best Western Denver boasts a comprehensive fitness center, a business center and a heated outdoor pool. Guests receive complimentary full breakfasts, including eggs, sausage, waffles and biscuits and gravy. In addition to hosting meetings and other events, the hotel also offers vacation packages. One, for example, includes admission to Six Flags -- Elitch Gardens theme park. A romance package includes a guest room furnished with two dozen roses, bottle of champagne and round-trip shuttle service to a romantic dinner.
Comfort Inn & Suites
Offering standard and deluxe guest rooms and one- and two-room suites, the Comfort Inn & Suites provides budget accommodations to the Stapleton area. All rooms come with standard hotel amenities and offer complimentary wireless Internet access. Guests receive full complimentary breakfasts. There is also a small fitness center, and the business center offers complimentary weekday newspapers and a meeting room that can accommodate up to 75 people.
Marriott Courtyard Denver Stapleton Hotel
The Marriott Courtyard is a three-story facility with 134 guest rooms and 12 suites, surrounding a courtyard. The pet-friendly establishment offers free wireless Internet access, indoor swimming and whirlpools, and a cardiovascular fitness center. The Courtyard Cafe is open for breakfast each day. In addition, the hotel offers more than 1,200 square feet of conference space in two meeting rooms.
Radisson Denver Stapleton Plaza Hotel
Geared toward a corporate clientele, the Radisson boasts more than 20,000 square feet of meeting, convention and event space, including two ballrooms and 20 meeting rooms. The hotel offers 300 guest rooms and suites and is pet-friendly. Quebec's Bistro is open daily for lunch and dinner, and offers a breakfast buffet. Martini's Lounge, in addition to hosting a weekday happy hour, has a pool table.