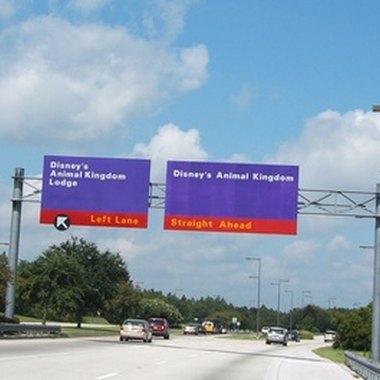 A trip to Walt Disney World in Orlando, Florida, just wouldn't be complete without meeting Mickey Mouse and the rest of the gang. If you're visiting any of the four theme parks (i.e. The Magic Kingdom), you'll encounter characters throughout the day who will pose for pictures and sign autographs. But there's another option. Whether you're staying inside the park or not, you're welcome to start your day at one of these hotels with a character breakfast at Disney World.
Supercalifragilistic Breakfast at the Grand Floridian
You can't miss this red-gabled Victorian-style hotel and the surrounding buildings located on the Seven Seas Lagoon. Among its six dining options is the 1900 Park Fare Restaurant where breakfast is served buffet style with Mary Poppins, Alice in Wonderland and friends. You also can enjoy the musical giant known as "Big Bertha," a turn-of-the-century handmade organ that plays while you dine.
Goofy's Beach Club Breakfast at the Beach Club Resort
Allow yourself to be transported back to New England at this charming sand-and-surf hotel that sits on the 25-acre Crescent Lake. The beach theme continues at the Cape May Café, where you'll find big, colorful beach umbrellas and waiters in white pants and brightly striped vests. Of course Goofy will be in attendance, along with Minnie, Donald and Chip & Dale for this buffet-style breakfast.
Chef Mickey's Buffet at the Contemporary Resort
Located on the fourth-floor concourse of Disney's A-frame hotel, Chef Mickey's Fun Time Buffet is a flurry of activity that includes singing and clapping. It's also one of Disney's most popular character breakfasts due largely to host Mickey and his pals Minnie, Pluto, Goofy and Donald. Nearby you also can enjoy the ceiling-to-floor mural dedicated to the Grand Canyon, and the coming and going of the monorail through the resort's main lobby.
Ohana's Best Friends Breakfast at the Polynesian Resort
In Hawaii ohana refers to a large, extended family and includes plenty of laughter and sharing. At this South Pacific-themed resort and the aforementioned restaurant you'll be able to experience some of that Hawaiian culture in surroundings that include bamboo, koi ponds and lush green plants. It's also the most obvious setting for breakfast, which is served family style, with the rambunctious Lilo and her "strange dog" Stitch.
Photo Credits
road to animal kingdom florida Aug 05 image by amethyst from Fotolia.com