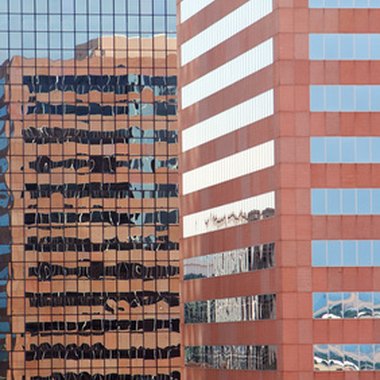 Just as Alabama is the "heart of Dixie," Birmingham is the heart of Alabama. It's the Southern state's biggest city, a sprawling mass of suburbs clustered around an urban core that has undergone a major transformation in recent years to include galleries, restaurants, nightclubs and outdoor cafes. Add to that such attractions as the Birmingham Zoo and Botanical Gardens, the Vulcan Park and Museum and the Birmingham Civil Rights Institute, and it's easy to see why the city is aggressively, and successfully, encouraging tourism. Accommodations in Birmingham run the gamut from five-star hotels to comfortable family motels.
Luxury Hotels
Birmingham is considered one of the South's most cosmopolitan cities, and also one of the wealthiest, with lots of old money. Neighborhoods like tony Mountain Brook are home to glorious mansions that rival those in Beverly Hills or South Beach, while newer settlements in the Birmingham metropolitan area, south of the city proper, are home to well-heeled young professionals and families. High-end Birmingham hotels include the Aloft Birmingham Soho Square, just three miles southeast of downtown in the community of Homewood; the Sheraton Birmingham Hotel, recently renovated to the tune of $21 million; the historic Tutwiler Hotel, in downtown; and the 295-foot Birmingham Marriott.
Resorts
Birmingham has several resort properties, including the Renaissance Ross Bridge Golf Resort & Spa. The 258-hotel features spacious, well-appointed guest rooms, a fitness center, a European-style spa and an indoor and outdoor pool. The signature outdoor pool includes a landscaped pool area with waterfalls, fountains and poolside service. The property also includes the third-longest golf course in the world, with sweeping views of the nearby Appalachian Mountains.
Bed and Breakfasts
BB Online, a directory of Bed and Breakfasts, lists eight bed and breakfast inns in the Birmingham area, most of them in historic buildings. Among them are the Roses and Lace Bed & Breakfast, which occupies a gracious Queen Anne-style house in Ashville, and the Capps Cove Bed & Breakfast, consisting of two quaint cabins on a secluded 21-acre property that includes a wedding chapel and walking trails and is near covered bridges and waterfalls.
Family-Friendly Lodging
The Birmingham area is home to all of the major roadside motel chains that dot the country's highways, including higher-end facilities like Courtyard by Marriott and Hampton Inn and Suites. Budget travelers might want to try Super 8 or Motel 6, while travelers with children might want to check out all-suites facilities like Embassy Suites.
Photo Credits
Reflections in office buildings in downtown Birmingham, AL. image by dvest from Fotolia.com