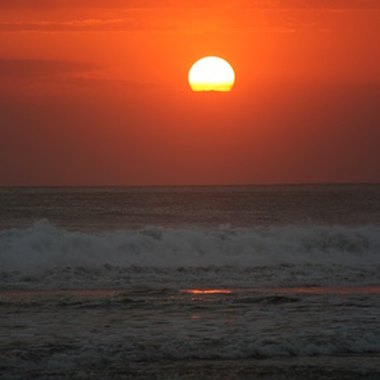 One of 17,500 islands in the Indonesian archipelago, volcanic Bali lures travelers from around the world with its tropical opulence and colorful Hindu traditions. Kuta Beach, the island's chaotic center of commerce and nightlife, stretches for three sandy miles along Bali's southwestern shore. With the atmosphere of a never-ending party, a forgiving sand surf break and cheap accommodations galore, Kuta central appeals primarily to a younger crowd. The more established set finds greater comfort on the outskirts of the haphazard town.
Budget
Clustered in a warren of alleys between Jl. Legian, the main thoroughfare, and Jl. Pantai Kuta, the beachfront road, the budget hotels typically provide basic shelter and little else. Bali guidebooks generously refer to accommodations at the lowest end of the price scale as guesthouses. Pass on the barren bed in a cobbled-together cubicle with shared facilities down the hall. Call on your lottery-worthy luck to score a clean bedroom and private bath in a traditional Balinese home.
Mid-Range
The three- and four-star categories hold Kuta's best deals, with dozens of small to large hotels providing air-conditioned comfort and varying degrees of service. Choose one right in the busy heart of Kuta, or opt for quieter accommodations in the neighboring villages of Tuban and Legian, both within a 15-minute walk. The mid-range hotels tend to be kid-friendly and cater to middle-aged, middle-class tourists on package vacations.
Luxury
The words "tropical" and "luxury" just seem to go together. There's something about a slow-turning ceiling fan stirring up the scent of frangipani flowers that makes you want to pamper yourself. Bali's top hotels operate with international service standards, and in Kuta they tend to occupy the quieter stretches of beach away from the hawkers and partying backpackers. Mingle with international business travelers, couples on their honeymoons and adventurous seniors in the elevators of the five-star properties.
Resort
Self-contained resorts, mostly located five to 10 miles outside of Kuta proper in Nusa Dua, Jimbaran Beach or Seminyak, allow you to skip the chaos completely if you want. Many of the high-end resorts belong to world-wide chains like Oberoi, Four Seasons, InterContinental and Hyatt. With private beach access, multiple on-site dining options, spas, and golf, tennis and other recreational sports, these super-luxurious resorts turn a trip to town into an optional sightseeing excursion.
Photo Credits
Coucher de soleil Bali image by gstefy from Fotolia.com