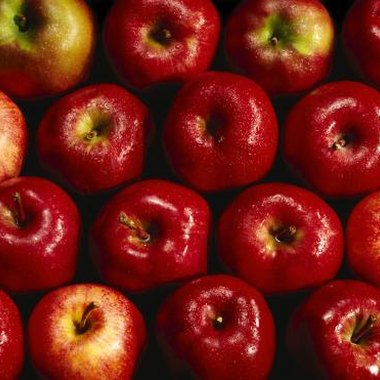 Movie-themed parties are nothing new, but that doesn't mean you can't create inventive activities, games and decorations for movie parties. Use your imagination to theme a party for a screening of "Eclipse," the third film in the "Twilight" saga, that your fellow "Twilighters" will talk about long after the festivities have ended.
Decorations
Use the red, white and black theme from the "Twilight" book covers to create party decorations, such as bunches of red roses tied with black and white ribbons, which can be placed in clear vases or left in various places around your home or event space. Print out "Eclipse" movie images to make assorted collages, such as images of the vampires from the film, the humans and the werewolves, which you can frame in white, black and red frames. Another option is to place red sashes similar to the one seen on the "Eclipse" movie posters around food dishes and party favors.
Favors
Homemade favor ideas include necklaces and bracelets made with red ribbon, which can include silver charms or be left as is. Those with artistic ability can sketch images from "Eclipse" on blank postcards, greeting cards and 8-by-10-inch cards. Other ideas include putting red, white and black candies (such as M&Ms;) in red, white and black muslin bags tied with red, white or black ribbons. Homemade laminated bookmarks are another option. Use red, white or black construction paper, an image from from the film and a layer of gold-silver glitter.
Games and Activities
Game ideas for an "Eclipse" party include making up your own trivia game about the film, which can be done in numerous formats including "Trivial Pursuit," "Jeopardy!," "Wheel of Fortune" and "Who Wants To Be A Millionaire." Provide materials for costumed tag games in which one player is selected to be the "vampire" and be given body glitter and individual fangs. When the vampire "bites" -- i.e., tags -- another player, that person becomes the newest "vampire" and must chase the other "human" players.
Food and Drink
Make red, white and black cupcakes and cakes, such as devil's-food cake with white and red frosting or red velvet cake with black and white frosting. Use small metal photo holders to hold small printed photos from the film. Black, white and red candies work as candy appetizers as well as favors. Serve fresh red apples cut a variety of ways and provide a row dips and spreads, such as honey and assorted cheeses. Use red food coloring to color clear sodas and water. Red fruit juices are also a beverage option.
Resources
Photo Credits
Brand X Pictures/Brand X Pictures/Getty Images