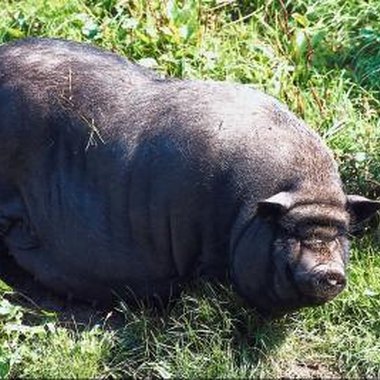 St. Augustine, Florida is the oldest city in the United States. It has miles of pristine beaches and winding waterways as well as rich historical sites, and is known as a popular outdoor vacation spot. Outdoor sportspeople also come to the St. Augustine area to hunt wild hogs. Hunting guides and lodges in the area cater to the popular sport, or you can choose the best spots and take off on your own quest.
God's Country Outfitters
God's Country Outfitters (godscountryoutfitters.net), located 35 minutes from historical St. Augustine, offers guided hunts for wild hog. Thousands of acres of hunting land range from swamps to high oak hills and hunters pay separate fees are for meat hogs and trophy hogs. They provide still hunts from a tree stand and hunting with the use of dogs. Most hunts are one-half day. Meals and lodging are not included, but there are several hotels and restaurants nearby.
Robert's Ranch Game Preserve
Robert's Ranch Game Preserve (robertsranch.net), located west of historic St. Augustine, has packages that include a three-day, three-night guided hunt, meals, lodging, camping, field dressing and a video of the hunt. Enclosed with an eight-foot game fence, the ranch's 7,000 acres include pine trees, oak hammocks and hardwood creek bottoms, providing a perfect area for hog hunting.
Guana River
Just north of St. Augustine lies the Guana River State Park. With its oak-cabbage palm hammocks, freshwater marshes and sloughs and pine flatwoods, Guana River is a great spot for hunting wild hogs. Hogs can only be hunted from September through March in this area and a permit is required since it is a wildlife management area. There is a nominal fee to enter Guana River State Park. An information area is located off A1A at the park's entrance.
Florida Hog-Hunting Information
If you are planning to hog hunt on your own in the St. Augustine area, a hunting permit is required. A hunting license is not required on private property. You may hunt wild hogs year-round as long as you hunt with a legal rifle, shotgun, muzzleloader, crossbow, bow or pistol. You may also trap wild hogs, but it is unlawful to transport a live hog across state lines unless you have a special permit from the Florida Department of Agriculture.
Photo Credits
Jupiterimages/Photos.com/Getty Images