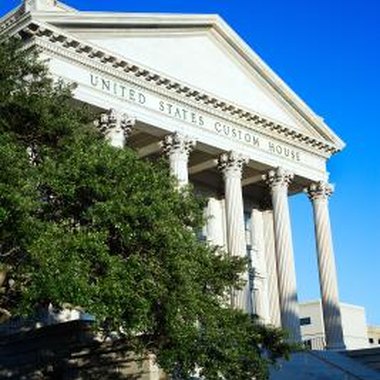 Four hotels in Charleston are listed on the National Trust for Historic Preservation's collection of Historic Hotels of America. Besides enjoying Southern hospitality and stellar service, you can experience a step back in time. You may even lay your hat where some of the presidents and the nation's first lawmakers did while visiting this picturesque coastal town.
Francis Marion Hotel
When the Francis Marion Hotel opened in 1924, it was the largest, grandest lodging to grace the Carolinas. Named after a Revolutionary War hero and designed by New York architect W.L. Stoddard, the hotel cost $1.5 million to build. In 1996, the 233-room property underwent a $12 million renovation, which received an award from the National Trust for Historic Preservation. Enjoy coffee at Starbucks and savor Southern specialties at Swamp Fox — a bar and restaurant given Marion's moniker for hiding from English troops in the Charleston swamps. Amenities include the Spa Adagio, fitness and business centers, and 19,000 square feet of meeting space.
John Rutledge House Inn
John Rutledge, one of the signers of the U.S. Constitution, had a large home and two carriage houses built in 1763 as a residence for him and his new bride. In a 1791 diary entry, George Washington recalled having breakfast there. As years passed, ownership changed several times. Mayor Robert Goodway Rhett owned the property in the early 1920s, when it became the birthplace of regional favorite She-crab soup, enjoyed by frequent visitor President William Howard Taft. Sleep in one of 19 guest quarters in one of the last remaining homes of Constitution signers to allow overnight guests — among only 15 in the U.S.
Kings Courtyard Inn
Since its 1853 construction, the Kings Courtyard Inn served as a home to upscale shops, private owners, and hotel lodging for guests of merchants, plantation owners and shipping companies. Francis D. Lee designed the structure in Greek Revival style with some Egyptian inspiration, creating two identical structures joined together to give the impression of an enormous mansion. In the early 1980s, the inn's owners undertook a restoration to preserve its historic qualities and give each of the 41 rooms its own style.
Wentworth Mansion
A rich cotton merchant named Francis Silas Rodgers had the Wentworth Mansion built as his residence in downtown Charleston in 1886. Rodgers imported materials and brought artisan craftsman from Europe to replicate its Second Empire style from the reign of Napoleon III of France. A 1998 renovation transformed the home into a centrally air-conditioned, 21-guest room inn furnished with antiques and equipped with whirlpool tubs and fireplaces in carved marble. The inn's fine-dining restaurant, Circa 1886, earned Forbes four-star and AAA four-diamond ratings in 2010.
Photo Credits
Jupiterimages/Photos.com/Getty Images