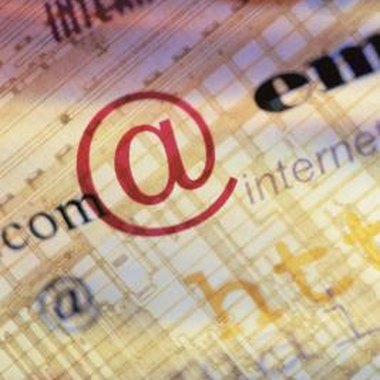 Wythe County, Virginia, sits at the intersection of Interstates 77 and 81 in rural western Virginia. Despite its out-of-the-way location, residents of Wythe County are fortunate to have several options for high-speed Internet service. Both local and national ISPs offer services to Wythe County. Access technologies include DSL, cable and satellite.
CenturyLink
A smaller market provider, CenturyLink offers residential DSL service at speeds up to 10Mbps. If you're only a casual user of the Internet, then the basic package should is adequate, with speeds of 768Kbps. Subscribers have several features available that can enhance the value of CenturyLink DSL. These features include a full security suite, online file backup and information technology support for all computer-related issues. CenturyLink also offers insurance against hardware malfunctions and accidents.
Shentel
Shentel stands for Shenandoah Telecom, another local DSL provider. Several packages are available at speeds comparable to CenturyLink. You must pay an upfront fee for modem and installation unless you sign a one-year service agreement. Technically inclined customers can pick up a self-installation kit and avoid any such charges. Shentel offers call-in technical support in addition to field technicians. Shentel does charge fees for assisting with customer-owned equipment.
Time Warner
Time Warner Cable offers customers in Wythe County broadband Internet through a fast cable connection. Road Runner broadband is available in four different packages, each suited to specific uses. Road Runner Lite works for browsing and emailing, while Turbo is better for gaming, streaming movies and running a home network. All Time Warner packages come with technical support and free security software. You can bundle multiple services together and potentially save money on your bills.
WildBlue
Satellite Internet service from WildBlue brings the speed of broadband to customers who are out of reach of cable or DSL. A professional installer mounts a small dish on your home and connects it to a modem near your computer. Speeds for satellite Internet range from half a megabit per second to 1.5Mbps. Satellite service has monthly download and upload limits, so heavy usage is discouraged. Setup and installation fees vary but are generally higher than those for other forms of service.
Photo Credits
Comstock Images/Comstock/Getty Images