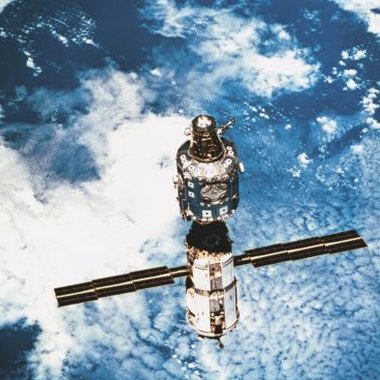 Residents of Stockbridge, Michigan have several options to choose from when purchasing high-speed Internet service. Depending on where in Stockbridge they live, residents can opt for high-speed cable and DSL, while customers in more rural areas can opt for wireless Internet through satellites and WiMax. Download speed through these services is generally slower than cable and DSL.
FreedomNet
FreedomNet provides Internet service for those in more rural communities where cable and DSL Internet service are not available. FreedomNet uses WiMax, a wireless Internet technology that relays data through towers similar to cell phone towers. Customers can receive download speeds up to 3 Mbps. FreedomNet Solutions has been offering wireless broadband service in western Michigan since 2002 and has been expanding throughout the state.
Comcast
Comcast offers Stockbridge customers cable Internet access with speeds up to 15 Mbps. Stockbridge Comcast packages include up to seven email accounts and complementary anti-virus and security software. Its high-speed Internet package also includes access to ESPN360.com, featuring live streaming sports. Customers can watch up to 15 games simultaneously and pause, rewind and fast-forward at will. Comcast offers digital TV and phone service, which can be bundled with Internet service.
WildBlue
WildBlue provides satellite Internet service to those areas of Stockbridge not serviced by cable and DSL. Customers receive a 26-inch dish and a modem so that their machine can send and receive data from a satellite. Download speeds are up to 1.5 Mbps, although actual speeds will depend upon location. Customers must have a clear, unobstructed view of the southern sky.
AT&T;
AT&T; provides DSL Internet service to Stockbridge. Their top package provides download speeds up to 6 Mbps. More economical packages are available with 3 and 1.5 Mbps download speeds. AT&T; customers have access to controls for management of web content, and they can block websites and limit online time with parental controls. All AT&T; Internet service packages in Stockbridge include Wi-Fi Service that allows customers access the Internet when they are within 50 feet of an AT&T; hot spot, which are located in coffee shops, restaurants, airports and other locations around the country.
Photo Credits
Stockbyte/Stockbyte/Getty Images