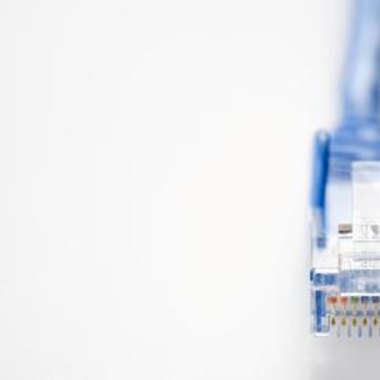 In St. Louis, Missouri, you can subscribe to high-speed Internet through satellite, cable, fiber and wireless providers. Each provider offers varying speeds and plans and so it's important to determine what features are most important to you. You may require perks like free security tools or just need a basic high-speed Internet connection without all the frills.
Satellite
Residents of St. Louis can subscribe to satellite Internet service through HughesNet and SkyWay USA. SkyWay USA has four plans with the fastest offering speeds of up to 1.5Mbps. HughesNet has three plans with the fastest offering speeds of up to 2Mbps. You can expect to pay anywhere between $40 and over $100 depending on the plan and provider selected, as of June 2011. Both providers require two year contracts for service and subscribers are required to place mini satellite dishes on premises as well as have a clear view of the southern sky. Satellite subscribers may experience issues with latency, a delay in the processing of Internet requests that may involve authentication or verification.
Cable
Charter and Cox provide residents of St. Louis with high-speed cable Internet. Users who do basic Web browsing and emailing may opt for basic plans which offers speeds of up to 1Mbps or go for much faster Internet speeds with plans that offer download speeds of up to 60Mbps. June 2011 pricing shows plans that range from $20 per month up to $100 per month, depending on the provider you choose. You aren't required to sign a long-term contract with either provider and may get additional perks like free email accounts and security tools. You may also bundle home phone and TV services for one fixed price on one monthly bill.
Wireless
CLEAR, Verizon, T-Mobile and Sprint all provide wireless Internet service within the city of St. Louis. Subscribers may access download speeds between 4Mbps and 6Mbps on CLEAR's fixed wireless plan and comparable speeds with the provider's mobile Internet plan. As of June 2011, CLEAR has plans as low as $20 per month and others that go for $55 a month. Verizon, T-Mobile and Sprint offer mobile wireless plans on either a 3G or 4G network, with plans range from $20 a month to $90 a month, depending on the provider. Wireless Internet technology employs the use of wireless towers on the ground that communicate with wireless devices on premises or portable wireless devices with which you can travel. Wireless subscribers are generally required to sign a minimum term contract which will result in an early termination fee, if broken.
Fiber
AT&T; offers it's U-verse high-speed Internet service to St. Louis residents. You may choose from several plans, with the fastest download speeds approaching 24Mbps. Pricing may vary by market, but expect ranges between $38 and $63, depending on the plan selected, as of June 2011. U-verse technology employs fiber to the node or premises to provide more seamless data transmission and eliminate network congestion issues. Subscribers to U-verse Internet get access to a host of features such as free email accounts, spam guard and other online protection tools.
Photo Credits
Jupiterimages/Polka Dot/Getty Images