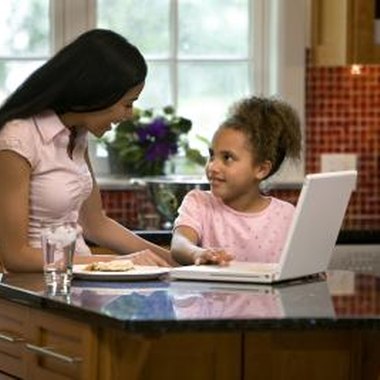 The small city of Scottville, Michigan, located at the far western edge of central Michigan in rural Mason County, offers residents a variety of options for high-speed Internet. Located just 10 miles east of Lake Michigan, residents can choose from cable, DSL or satellite-based high-speed Internet services.
Charter Communications
Charter Communications provides cable television, home telephone and cable-based high-speed Internet service to residents of Scottville. It offers stand-alone internet packages of speeds up to 60Mbps. For most users, the 12Mbps package is suitable for downloading music and videos, along with large text files. Because it provides multiple services, Charter offers discounts for packages that bundle Internet service with cable television and home telephone packages.
Carr Communications
Carr Communications is primarily a home telephone service provider that gives service to much of western Michigan, including Scottville. High-speed DSL-based Internet is available to customers who also use Carr's home telephone service. DSL, short for digital subscriber line, accesses the Internet through existing telephone lines without disrupting landline service.
T-One
T-One is a company based in western Michigan that specializes in Internet services only. It offers a DSL-based connection and provides its own web-based email system. As of June 2011, it advertised it provided wireless Internet service, but it sold the wireless segment of its business to Michwave, a solely wireless provider, in May of 2011. Inquiries about wireless are redirected to Michwave's website.
Dish Network
Dish Network offers a high speed Internet plan. It usually partners with various home telephone companies to provide a DSL service. If there is no partner available in a service area or if a customer prefers, it does offer a satellite-based plan. That requires installation of a separate dish from the one used for its television offerings and can be costly in the initial outlay.
Photo Credits
David Sacks/Lifesize/Getty Images